Exactech—an orthopedic company that develops and produces implants, instruments, and technologies for joint replacement—recently notified surgeons that it is recalling all of its knee and ankle polyethylene inserts packaged in non-conforming plastic bags.
These non-conforming bags may allow oxygen into the package, resulting in damage to the insert that could lead to implant problems and failures.
Joint Replacement Company Recalls Certain Knee and Ankle Components
Exactech's polyethylene inserts fit between metal components in knee and ankle replacements to help cushion the joints.
The company recalled some of these inserts back in August 2021 after first discovering that they had been packaged in non-conforming plastic bags. These are out-of-specification vacuum bags that are oxygen resistant but do not contain a secondary barrier layer that further protects the inserts from oxidation.
After further testing, the company announced that most of these inserts manufactured since 2004 had been packaged in these non-conforming bags, so it's expanding the recall to include all of them.
The recalled inserts may be associated with the following risks:
Significantly higher and earlier than expected revision rates
Increased risk of polyethylene (plastic) wear
Potential development of osteolysis (bone loss)
Exactech noted that reasons for revision potentially associated with polyethylene wear were increased three- to seven-fold in its Optetrak TKR insert when compared to other TKRs, potentially because of the non-conforming packaging.
Polyethylene wear can initiate a variety of problems including device loosening, device fracture, mechanical failure, pain, bone loss, and recurrent swelling.
Exactech Advises Patients to Be Aware of Any New Symptoms
Exactech recommended that surgeons stop implanting the inserts affected by the recall, and discuss the risks with patients who have already gone through implant surgery. Surgeons were also advised to watch carefully for new or worsening pain in patients with the affected devices and to closely monitor the affected knee and ankle patients for potential wear, osteolysis, and associated failure.
In a letter to the affected patients, Exactech explained the issue, noting that if the plastic insert is exposed to a large amount of oxygen prior to implantation, "this can lead to a process called oxidation, which can cause the plastic to wear out earlier than expected or to become damaged after it is implanted into the patient's body."
Premature wear of this nature can lead to the need for additional (revision) surgery in some patients. X-ray tests can show whether the plastic has been worn or not.
Exactech recommended that patients experiencing swelling, pain, inability to bear weight, grinding or other noise, instability, or other new symptoms, contact their surgeons for checkups.
Exactech has also implemented third-party administrator services to assist patients with out-of-pocket costs and claims management related to this recall. Patients can find additional information on the Exactech website recall page.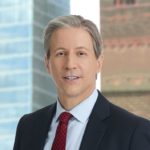 Exclusively focused on representing plaintiffs, especially in mass tort litigation, Eric Chaffin prides himself on providing unsurpassed professional legal services in pursuit of the specific goals of his clients and their families. Both his work and his cases have been featured in the national press, including on ABC's Good Morning America.