A Tennessee man recently filed a new Exactech knee lawsuit in the U.S. District Court for the Middle District of Tennessee. He claims that after being implanted with the Truliant Posterior Stabilized Knee System, he suffered from serious injuries. He seeks compensatory and punitive damages.
Exactech Knee Replacement Fails in Just One Year
According to his complaint, the plaintiff underwent a left knee replacement on July 19, 2021. His surgeon implanted the Truliant device at the TriStar StoneCrest Medical Center in Smyrna, Tennessee.
Later, a radiograph revealed "full radiolucency under tibial tray with slight medial migration." Radiolucent lines are intervals that appear between the cement on the bone, indicating that the device has loosened.
The "tibial tray" is a flat piece of metal that covers the top of the shinbone, with a stem that goes into the center of the bone.
The plaintiff was diagnosed with a failed knee replacement, with loosening of the femoral (thigh bone) and tibial components. He was suffering worsening pain, instability, swelling, and inability to walk, so on August 1, 2022—just a little over a year after the implantation—he had to go through revision surgery to have the implant replaced.
During the revision surgery, the surgeon noted that the tibial insert was damaged. The plaintiff claims that the loose components, swift inflammation and swelling, and pain were due to a faulty polyethylene tibial insert.
Exactech Waits Too Long to Recall Defective Inserts
Exactech first introduced the Truliant product in the U.S. in 2017. It features a mix of polyethylene (plastic) and metal-based components. The patellar cap and tibial insert are both made of polyethylene.
Exactech promised that the knee implants had long-term clinical outcomes even though its devices performed poorly when compared to its competitors.
It wasn't until August 30, 2021, that Exactech alerted distributors and sales representatives to the problems with these devices. It issued a partial recall of Optetrak polyethylene tibial components, including some of those used in Truliant knee replacements. The company stated that the inserts had been packaged in vacuum bags that lacked an additional oxygen barrier, meaning they could be exposed to oxygen that would cause premature degradation.
Exactech did not notify doctors or patients receiving these implants until later in February 2022. At that time, it notified surgeons that all of its polyethylene inserts manufactured since 2004 had been packaged in those same non-conforming vacuum bags.
Storing the inserts in these bags could result in increased oxidation, which in conjunction with other surgical factors, could "lead to both accelerated wear debris production and bone loss, and/or component fatigue cracking/feature, all leading to corrective revision surgery."
About 143,000 inserts implanted in the United States since 2004 were produced with non-conforming packaging.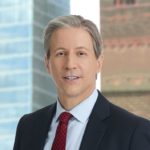 Exclusively focused on representing plaintiffs, especially in mass tort litigation, Eric Chaffin prides himself on providing unsurpassed professional legal services in pursuit of the specific goals of his clients and their families. Both his work and his cases have been featured in the national press, including on ABC's Good Morning America.