The U.S. Food and Drug Administration (FDA) recently announced the recall of over 22,000 Medtronic Mahurkar Acute Lumen High Flow Hemodialysis Catheters because the devices may cause serious injuries or death.
These catheters are implanted under the skin for up to three weeks to filter the blood in hemodialysis treatments, as well as for apheresis procedures (cancer treatments that separate donated blood components) and infusions.
Medtronic Recalls Potentially Defective Catheters
Medtronic is recalling the catheters because of a potential catheter hub defect that may cause leaks across the catheter's tubes. The catheter hub is the end of the tube that connects to the blood lines or cap.
Should this type of leaking occur during treatment, it could cause:
mixing of the arterial and venous blood
increased recirculation and poor dialysis
the development of blood clots in the blood vessels
The use of such a defective catheter could lead to serious adverse health problems, including bleeding or the need for surgical removal and replacement of the affected catheter. Already there have been two injuries reported to this issue.
Thus, the FDA has categorized this recall as a Class I recall, which is the most serious type of recall and applies only to products that can cause serious injuries and/or death.
Medtronic Urges Healthcare Professionals to Avoid Using Recalled Catheters
The potentially defective catheters were distributed to healthcare facilities from March 19, 2022, to September 2, 2022.
Medtronic sent customers an Urgent Medical Device Recall letter on December 7, 2022. The letter recommends that clinicians look for visible movement of the catheter contents and "use their clinical judgment" when determining whether the catheter should be replaced.
The company has also provided an online tool to help determine if a product is affected by the recall. It instructs healthcare providers to immediately quarantine and discontinue the use of all unused catheters from the affected lots.
This Recall is an Expansion of an Earlier Recall
This is one of many catheter recalls implemented by Medtronic over the past several years. Most involve similar defects with the tips of the catheters—namely, that they may break off during medical procedures.
In June 2022, Medtronic recalled over one million Palindrome and Mahurkar Hemodialysis Catheters due to a catheter hub defect. These were also used in hemodialysis, apheresis, and infusions, and could potentially leak, causing serious health problems. This was a Class I recall, as well.
This latest recall is an expansion of that June 2022 recall, affecting another model of the same type of catheter. Those recalled in June were sold under the Covidien Palindrome line, with only one Mahurkar version. The latest recall involves more of the Mahurkar models.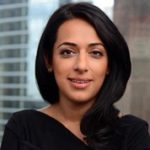 Exclusively focused on representing plaintiffs—especially in mass tort litigation—Roopal Luhana prides herself on providing unsurpassed professional legal services in pursuit of the specific goals of her clients and their families. While she handles complex cases nationwide on behalf of consumers, Ms. Luhana resides with her family in Brooklyn, New York.