On June 14, 2022, a group of plaintiffs filed a motion with the U.S. Judicial Panel on Multidistrict Litigation (JPML) to consolidate all Exactech joint replacement lawsuits in the U.S. District Court for the Eastern District of New York.
The plaintiffs claim that each of the actions involves common questions of fact and that consolidation would "serve the convenience of the parties and witnesses," and "promote the just and efficient conduct of the litigation."
Exactech Recalls Knee and Ankle Replacements Because of Insert Problems
In February 2022, Exactech issued a recall that impacted more than 140,000 Opetetrak, Optetrak Logic, and Truliant knee replacement systems as well as an additional 1,500 Vantage ankle replacements.
All of these devices used polyethylene inserts that according to Exactech, were packaged in non-conforming vacuum bags that lacked an additional protective layer. These bags could allow air to come into contact with the plastic inserts, which could cause oxidation and increase the risk that the devices would fail once implanted into a patient's body.
Exactech has had similar problems with some of its hip implants, including the Connexion, Novation, and Acumatch. These have also shown a higher risk of premature failure because of problems with the polyethylene liner.
Plaintiffs Claim Faulty Inserts Led to Premature Implant Failures
According to the motion to transfer, there are already 27 Exactech lawsuits pending in 11 district courts across the country, with seven of those pending in the Eastern District of New York.
All of the cases involve similar allegations, with plaintiffs claiming that they received an Exactech knee or hip implant including polyethylene components that failed prematurely. The motion seeks to consolidate all of these cases—and any involving Exactech ankle replacements—into one court for pre-trial proceedings.
The Exactech recall includes polyethylene inserts manufactured as early as 2004 and packaged in out-of-specification vacuum bags that didn't contain a second barrier layer. When these inserts fail, plaintiffs have to undergo revision surgery to remove the failed insert as well as other components, depending on the extent of the damage caused by the premature wear.
Degradation of the polyethylene can result in component loosening, tissue damage, osteolysis, permanent bone loss, and other injuries leading to complex revision surgeries and extensive recovery times.
Knee, Hip, and Ankle Devices All Share Similar Problems
The devices at issue for this proposed consolidated litigation include:
Opetrak Tibial Insert (knee implant)
Truliant Tibial Insert (knee implant)
Vantage Tibial Insert (ankle implant)
Connexion GXL Acetabular Liner (hip implant)
All of the liners that are included with these implants have been recalled. The plaintiffs seeking consolidation note that the cases involving these different implants are all related because their failures can be traced to the faulty polyethylene liner.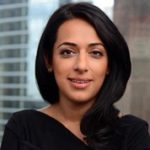 Exclusively focused on representing plaintiffs—especially in mass tort litigation—Roopal Luhana prides herself on providing unsurpassed professional legal services in pursuit of the specific goals of her clients and their families. While she handles complex cases nationwide on behalf of consumers, Ms. Luhana resides with her family in Brooklyn, New York.