A New York couple recently filed a new Exactech hip replacement lawsuit in the U.S. District Court for the Eastern District of New York. They are seeking compensatory and punitive damages for injuries one of them claims she received after being implanted with the Exactech device.
Plaintiff's Exactech Hip Implant Fails in Less Than 3 Years
According to the complaint, the plaintiff underwent total hip replacement surgery on June 20, 2018. Her surgeon implanted the Novation Crown Cup and its components, including what she claims is a defective polyethylene Connexion GXL Liner, into her right hip.
The expected lifetime for this type of hip implant is about 20 years. In the plaintiff's case, however, the implant lasted less than four years before failing. On February 23, 2022, x-rays of her pelvis and hips showed evidence of polyethylene wear and osteolysis (bone destruction).
A later MRI test, performed on June 17, 2022, confirmed bone destruction and loss along the implant components as well as inflammation and swelling in the joint. The plaintiff had the implant removed and replaced on October 26, 2022. She claims that the GXL liner was defective and not reasonably fit for its intended use.
Exactech Recalls GXL Liners
On June 29, 2021, Exactech issued a Class II recall of the GXL Liner due to excessive edge loading and premature wear of the polyethylene material. The company told healthcare providers that in a small percentage of patients, the liner had exhibited early linear and volumetric wear. In some patients, that wear leads to bone damage and loss. Exactech recommended that surgeons consider revising these failed liners with the company's newer XLE liners.
On August 11, 2022, the company expanded the recall because the GXL liners had been packaged in out-of-specification, non-conforming vacuum bags.
These bags lacked a secondary barrier layer to further strengthen the liner's oxygen resistance. Under certain circumstances, they could allow oxygen inside the bag, which could then come into contact with the liner. This could lead to a reaction called "oxidation," subjecting the liner to premature deterioration.
Implanting a liner exposed to oxygen into a patient could lead to accelerated wear and bone loss, potentially leading to implant failure requiring revision surgery. Exactech explained that the GXL liners manufactured since 2004 were packaged in these out-of-specification bags that lacked a secondary oxygen barrier layer.
Defendants Failed to Warn Doctors and Patients of the Dangers
The plaintiff claims in her complaint that the defendant was aware of the problems with the GXL liners long before it recalled them, yet failed to adequately warn patients, the medical community, or the public. Instead, it continued to promote, market, sell, and distribute the allegedly defective components until August 11, 2022.
On October 7, 2022, the U.S. Judicial Panel on Multidistrict Litigation (JPML) ordered all federally filed Exactech joint lawsuits consolidated into the Eastern District of New York for pre-trial proceedings. The panel appointed District Judge Nicholas G. Garaufis to oversee the litigation.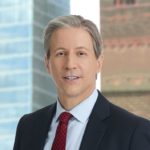 Exclusively focused on representing plaintiffs, especially in mass tort litigation, Eric Chaffin prides himself on providing unsurpassed professional legal services in pursuit of the specific goals of his clients and their families. Both his work and his cases have been featured in the national press, including on ABC's Good Morning America.