A New York man recently filed a new Exactech knee replacement system lawsuit in the U.S. District Court for the Southern District of New York. He claims that after he was implanted with the Exactech Optetrak Logic Total Knee System, he suffered from serious injuries. He seeks compensatory and punitive damages.
On October 7, 2022, the U.S. Judicial Panel on Multidistrict Litigation (JPML) ordered all federally filed Exactech joint lawsuits consolidated in the Eastern District of New York for coordinated pre-trial proceedings.
Plaintiff Forced to Endure Revision Surgery After Exactech Implant Fails
The plaintiff explains in his complaint that he underwent total knee replacement surgery on September 12, 2017. At that time, his surgeon implanted the Exactech Optetrak Logic system in his right knee.
Starting in the middle of 2020, he experienced pain, swelling, and instability in that knee. Doctors performed an MRI on June 1, 2021, and found that the knee replacement device had loosened and that the plaintiff had suffered from osteolysis (bone destruction) due to the wear of the polyethylene insert. This insert sits between the thigh and shinbone and serves as a sort of shock absorber in the device.
On January 25, 2022, the plaintiff had to undergo extensive revision surgery on his right knee. He blames the implant failure on the defective polyethylene insert, which Exactech recently recalled.
Defendants Knew Optetrak Was Underperforming
The plaintiff provides evidence backing up his claims. While the defendant marketed its knee device as demonstrating "excellent long-term clinical outcomes," reports and studies indicated otherwise.
In a study published in 2012, for instance, the Optetrak total knee system performed poorly when compared to its competitors. The Australian Registry—an internationally recognized orthopedic implant registry—also identified the Optetrak in 2016 as an implant with a higher-than-expected rate of revision. Out of 3,684 Optetrak TKRs, there were 374 revision procedures. This was a higher rate compared to other similar replacement systems.
Despite knowledge of the increased risk of failure, the defendants made the decision not to recall, stop selling, or otherwise change the warnings for the affected devices until there was a suitable replacement approved for the U.S. market.
Exactech Waits Too Long to Recall Defective Inserts in Joint Replacement Products
It wasn't until August 30, 2021, that Exactech alerted doctors to potential concerns with the Optetrak devices. At that time, the company warned doctors and healthcare centers about a possible problem with its polyethylene inserts, stating that some of these inserts had been packaged in vacuum bags that "lacked an additional oxygen barrier layer."
This could increase the risk that the insert would be exposed to oxygen, which could cause the plastic to wear out earlier than expected or to become damaged after it is implanted into the patient's body.
After additional testing, Exactech announced that most of these inserts manufactured since 2004 had been packaged in these non-conforming bags. In February 2022, Exactech expanded its previous recall to include all of these inserts. Recalled devices included these knee and ankle systems:
Optetrak: 60,926 implanted units since 2004
Optetrak Logic: 60,518 implanted units since 2004
Truliant Knee Replacement: 24,727 implanted units since 2004
Vantage Ankle Implants: 1,561 implanted since 2004
The company also recalled about 90,000 hip replacement devices with Exactech Connexion GXL liners in 2021 because they were more susceptible to oxidation and premature wear. The company expanded that recall in August 2022 after finding that these liners were packaged in the same defective bags.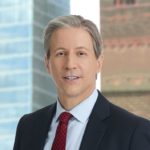 Exclusively focused on representing plaintiffs, especially in mass tort litigation, Eric Chaffin prides himself on providing unsurpassed professional legal services in pursuit of the specific goals of his clients and their families. Both his work and his cases have been featured in the national press, including on ABC's Good Morning America.