A Delaware couple recently filed a new Exactech Optetrak lawsuit in the U.S. District Court for the District of Maryland. They seek compensatory and punitive damages arising from injuries allegedly suffered from the Exactech Optetrak Total Knee System.
On October 7, 2022, the U.S. Judicial Panel on Multidistrict Litigation (JPML) consolidated all federally filed Exactech joint lawsuits in the Eastern District of New York for coordinated pre-trial proceedings.
Plaintiff Implanted with Plastic Insert That Is Later Recalled
According to the complaint, the plaintiff underwent total knee replacement surgery on his right knee on November 20, 2006. His surgeon implanted an Exactech Optetrak device, which included a polyethylene (plastic) tibial component.
This component was later part of an Exactech recall. On August 30, 2021, the company notified doctors and healthcare centers about a possible problem with its polyethylene inserts, which are plastic inserts that fit between metal components in knee and ankle replacements. They help cushion the joints. If these inserts fail, the joint replacement fails.
Exactech warned doctors that some of these inserts had been packaged in vacuum bags that "lacked an additional oxygen barrier layer." This could increase the risk that the insert would be exposed to oxygen, which could cause the plastic to wear out earlier than expected or to become damaged after it is implanted into the patient's body.
Exactech recalled only some of these inserts in the initial recall, but after additional testing, announced that most of these inserts manufactured since 2004 had been packaged in these non-conforming bags. The company then recalled all of these inserts.
Plaintiff Undergoes Risky Revision Surgery After Exactech Implant Fails
In the years following the initial surgery, the plaintiff claims that he experienced pain, "popping," swelling, "locking-up," instability, and bone loss in his right knee. Eventually, he was unable to bear weight on that knee, and couldn't walk without the aid of a cane and knee brace. He blames this on the "early and accelerated polyethylene wear and/or component loosening."
Because of these issues, the plaintiff had to undergo risky revision surgery on his right knee on October 9, 2018. The plaintiff's surgeon observed that the post of the polyethylene tibial component had fractured and that there was delamination (multi-layered fractures) of the bearing surface of the polyethylene. There were also numerous pieces of loose polyethylene in the joint.
The plaintiff claims that the Optetrak inserts were defectively designed and manufactured and that the defendants knew or should have known that they could fail prematurely and cause serious injuries.
Defendants Knew About Exactech High Rate of Early Failures
The plaintiff points out that in Exactech's marketing materials, the company promised that its Optetrak implants demonstrated "excellent long-term clinical outcomes," even though studies and reports indicated otherwise.
In studies published in 2012 and 2016, the Optetrak total knee system performed poorly when compared to its competitors.  The Australian Registry—an internationally recognized orthopedic implant registry—identified the Optetrak as an implant with a higher-than-expected rate of revision.
Yet according to the plaintiff, the defendants "promoted their Optetrak devices as having nearly three decades of clinical success and proven outcomes for patients around the world…." despite being aware of the high rate of early failure.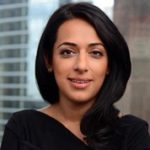 Exclusively focused on representing plaintiffs—especially in mass tort litigation—Roopal Luhana prides herself on providing unsurpassed professional legal services in pursuit of the specific goals of her clients and their families. While she handles complex cases nationwide on behalf of consumers, Ms. Luhana resides with her family in Brooklyn, New York.