If you haven't heard about the potential cancer risk with Zantac (ranitidine), the popular over-the-counter antacid medication, you're not alone.
Even though the U.S. Food and Drug Administration (FDA) requested the recall of all Zantac and generic ranitidine medications from the market back in April 2020, there has been little effort made on the part of the manufacturers or regulatory agencies to be sure that Americans are aware of the risks.
If you have any Zantac or ranitidine in your house, check with your doctor right away to discuss the potential cancer risk and to discuss potential alternatives.
Testing Shows NDMA Present in Zantac
Zantac first came onto the market in 1983, when the FDA approved it as a prescription-only drug meant to treat gastric ulcers, heartburn, acid indigestion, sour stomach, and other gastrointestinal conditions. The drug was wildly successful, and in 1996, became available without a prescription, with the generic version coming onto the market the following year.
In June 2019, a cancer-causing agent—N-nitrosodimethylamine (NDMA)—was first discovered in Zantac samples. Online pharmacy Valisure detected it during its routine testing of products and notified the FDA.
On September 13, 2019, the FDA alerted healthcare providers and patients that some ranitidine medications, including Zantac, had been found to contain NDMA at low levels. The FDA did not call for recalls at that time, however.
Valisure filed a citizen's petition with the FDA about the same time, urging it to recall the drugs Valisure had found contained NDMA. The pharmacy also noted that the ranitidine molecule had an "inherent instability," and contained both a nitrite and a dimethylamine (DMA) group "which are well known to combine to form NDMA."
This characteristic, wrote Valisure CEO David Light and petition co-author Kaury Kucera, Valisure's chief scientific officer, could cause ranitidine to form NDMA during the human digestive process.
FDA Requests Recall of All Zantac Medications
The FDA did not find in its laboratory experiments that ranitidine formed NDMA during human digestion, but after conducting its own tests on product samples, worked with manufacturers to implement a series of recalls of different ranitidine products.
For months the recalls proceeded piece by piece, with manufacturers testing samples and recalling certain lots or entire product lines. But then on April 1, 2020, the FDA reported that independent laboratory tests had revealed NDMA levels in Zantac and generic ranitidine could increase over time and with exposure to heat. Based on that evidence, the FDA requested the recall of all forms of ranitidine and Zantac from the market.
Since then, hundreds of people have filed lawsuits against the manufacturers, most of them claiming that they took Zantac for years and then were diagnosed with cancer. On February 6, 2020, the U.S. Judicial Panel on Multidistrict Litigation (JPML) consolidated all federally filed Zantac cases into the Southern District of Florida for pre-trial proceedings.
Tens of thousands of additional claims have also been registered with the Court pre-filing. Considering that NDMA may have existed in Zantac all this time, they believe that their regular intake of the medication may have caused their cancers.
Some plaintiffs who have not been diagnosed with cancer have also filed lawsuits against Zantac manufacturers, claiming they must now undergo additional medical monitoring because of the increased risk they face.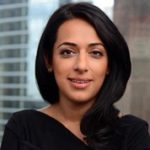 Exclusively focused on representing plaintiffs—especially in mass tort litigation—Roopal Luhana prides herself on providing unsurpassed professional legal services in pursuit of the specific goals of her clients and their families. While she handles complex cases nationwide on behalf of consumers, Ms. Luhana resides with her family in Brooklyn, New York.