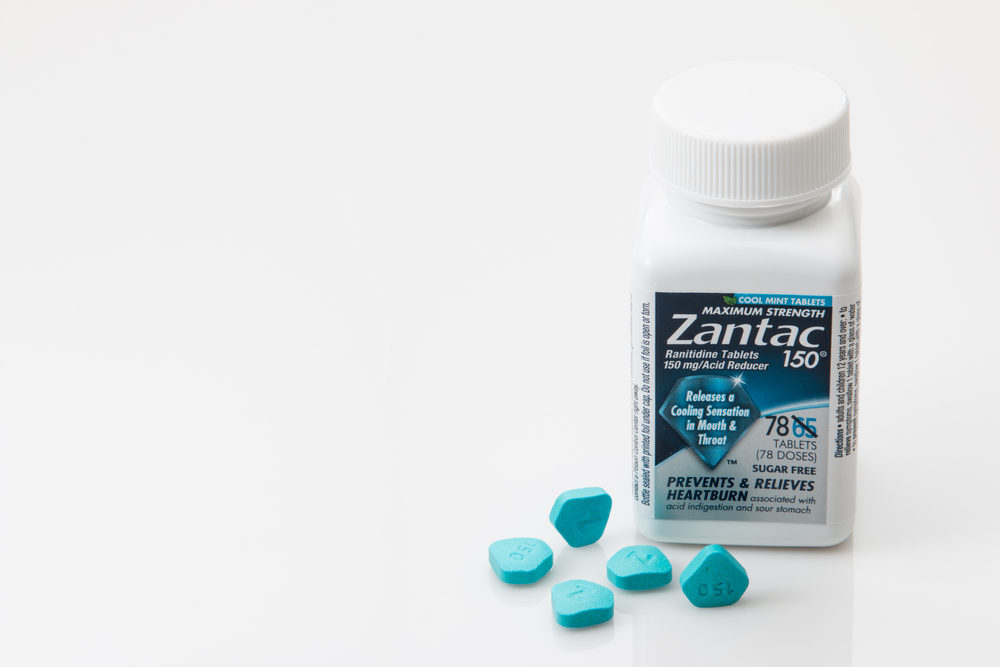 On April 1, 2020, the U.S. Food and Drug Administration (FDA) requested the recall of all Zantac (ranitidine) products from the market because of potential  N-nitrosodimethylamine (NDMA) levels found.  NDMA is a potent cancer-causing agent.
The question is, where did this NDMA come from? While it has been found in other medications too, including valsartan and metformin, some evidence suggests that it originates from a different place with Zantac (ranitidine), possibly coming from the ranitidine molecule itself.
NDMA Formed During the Manufacturing Process
FDA research has found that other medications were contaminated with NDMA somewhere along the manufacturing process. In some cases, for instance, it was the companies producing the active pharmaceutical ingredients (API)—which were then sent to the drug manufacturers—that produced impure products. Their process of synthesizing the main drug ingredients in some cases resulted in the production of small amounts of NDMA, which then went on to contaminate the end products.
With Zantac and generic ranitidine, however, no such contamination has been detected in the manufacturing process. Instead, it seems that the molecule itself may be unstable enough to break down and form NDMA, particularly when exposed to heat and perhaps even during human digestion.  It remains to be seen, however, what evidence comes out in the pending Zantac litigation and if the NDMA found in Zantac is linked to the manufacturing process.
Studies Suggest Ranitidine Reacts with Itself to Form NDMA
Online pharmacy Valisure, which first found  NDMA in Zantac in June 2019, reported that the molecule itself was unstable and could break down to form NDMA. In a citizen's petition sent to the FDA in September 2019, Valisure CEO David Light and Chief Scientific Officer Kaury Kucera stated that the presence of NDMA in the heartburn drug was "likely due to an inherent instability of the ranitidine molecule. The ranitidine molecule contains both a nitrite and a dimethylamine ('DMA') group which are well known to combine to form NDMA."
Valisure's tests suggested ranitidine could react with itself to produce NDMA at unsafe levels. The petition authors referred to a 2016 Stanford University study in which researchers discovered that subjects taking ranitidine had increased levels of NDMA in their urine. The scientists gave volunteers 150 mg of ranitidine (a standard dose), analyzing urine samples both before and after ingestion of the drug.
Results showed that following ranitidine intake, the urinary NDMA excreted over 24 hours increased 400-fold from 110 to 47,600 ng. These excretion rates exceeded those observed previously in patients with schistosomiasis, a bladder disease believed to be caused by N-nitrosamines like NDMA.
With Time and Heat, Zantac Can Form Unsafe Levels of NDMA
The FDA didn't find the same results in its studies simulating ranitidine breakdown during human digestion. In January 2020, however, independent laboratory Emery Pharma reported that levels of NDMA increased in Zantac following several days of exposure to high heat.
At 77 degrees Fahrenheit—a temperature often easily reached during the transportation and storage of drugs like Zantac—the pills generated 25 ng of NDMA over a period of 12 days. The FDA has set a safe limit of 96 ng per day of NDMA.
These and other studies suggest that may not be the manufacturing process creating the NDMA in ranitidine, but the molecule itself.
Emery Pharma submitted a Citizen's Petition to the FDA noting that ranitidine was a time- and temperature-sensitive product that developed NDMA when exposed to heat and should be recalled. The FDA followed by requesting the recall of all ranitidine products from the market in April 2020.
Meanwhile, a growing number of people who used Zantac and then were diagnosed with cancer have filed lawsuits against the manufacturer in an attempt to recover damages. All federally filed cases were consolidated in the Southern District of Florida in February 2020.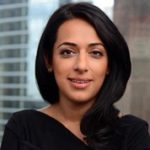 Exclusively focused on representing plaintiffs—especially in mass tort litigation—Roopal Luhana prides herself on providing unsurpassed professional legal services in pursuit of the specific goals of her clients and their families. While she handles complex cases nationwide on behalf of consumers, Ms. Luhana resides with her family in Brooklyn, New York.