In September 2019, questions about how Zantac (ranitidine) breaks down to N-nitrosodimethylamine (NDMA), a cancer-causing agent, first surfaced. Online pharmacy Valisure, which first detected the chemical in samples of the drug in June 2019, argued in a citizen's petition submitted three months later that the ranitidine molecule itself was unstable and could produce NDMA in the human stomach during digestion.
In April 2020, because of safety concerns, the Food and Drug Administration (FDA) requested the recall of all forms of the acid-reducing medicine. At that time, the Agency acknowledged that ranitidine could contain unsafe levels of NDMA, particularly after being stored for a time or exposed to heat.  It also noted that further research was needed to determine if the molecule could produce NDMA during digestion.
Now, researchers from the Memorial Sloan Kettering Cancer Center in New York have published the results of a new study in which they conclude that Valisure may have been right—human digestion of NDMA may indeed, produce NDMA.
Study Finds NDMA Increases During Simulated Human Digestion
In a series of experiments, scientists added various concentrations of ranitidine to simulated gastric fluid (such as that which exists in the human stomach) while varying pH levels to recreate different digestive scenarios. The pH in the human digestive tract varies as food is broken down.
They used commercially available ranitidine tablets of 150 and 300 mg, and liquid chromatography-high resolution mass spectrometry (LC-HRMS) to detect the level of NDMA. No human participants were involved.
During the experiments, they also added varying amounts of nitrites to the gastric fluid. Nitrites are found in foods and exist widely in the human body.  It is well known that nitrites can combine with other compounds to form potentially dangerous nitrosamines like NDMA. Adding nitrites helped create an experiment that more closely resembled real human digestion.
Using this methodology, the scientists detected NDMA formation from ranitidine across a range of different physiologic conditions.
At a constant pH of 2.5 and under increasing nitrite concentrations, 150 mg of ranitidine yielded increasing amounts of NDMA after two hours, up to a maximum of 320,000 ng. (The FDA safe limit for NDMA is 96 ng daily.)
At a constant nitrite level and varying pH levels, adding 150 mg or 300 mg ranitidine tablets elevated NDMA production under acid conditions, while higher pH (more alkaline conditions) diminished NDMA levels.
Under the optimal conditions (pH of 2.5 and nitrites at 50 mmol/L), NDMA production from a 300-mg ranitidine tablet increased to 612,000 ng.
The scientists concluded that ranitidine "may be a significant source of NDMA" and that under simulated human digestive conditions.  Additionally, NDMA yield from a standard tablet of ranitidine "was seen to increase with both increasing nitrite and decreasing pH to levels up to 3 orders of magnitude beyond established limits."
They called for additional research on other medications that may also produce NDMA this way, and suggested that future studies on any cancerous tumors that may develop in patients who took ranitidine could reveal more answers concerning the drug's potential connection to cancer.
FDA Quiet on Issue of Digestion-Driven NDMA Formation
This study adds to the evidence in the current Zantac litigation that supports plaintiffs' claim that simply ingesting ranitidine increases the risk of cancer. The FDA has not commented on this study yet or any of the other evidence showing that the ranitidine molecule may be unstable and prone to forming NDMA.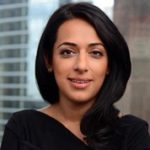 Exclusively focused on representing plaintiffs—especially in mass tort litigation—Roopal Luhana prides herself on providing unsurpassed professional legal services in pursuit of the specific goals of her clients and their families. While she handles complex cases nationwide on behalf of consumers, Ms. Luhana resides with her family in Brooklyn, New York.