An Alabama man recently became one of the latest individuals to file a new Zantac lawsuit seeking compensation for serious injuries he blames on the heartburn medication. The case is pending in the U.S. District Court for the Northern District of Alabama, but will be transferred to the Southern District of Florida, where all federally filed Zantac lawsuits were recently consolidated for pre-trial proceedings. U.S. District Court Judge Robin L. Rosenberg is overseeing the proceedings there.
Plaintiff Blames Zantac for His Prostate Cancer
According to his complaint, the plaintiff started using Zantac in 1993 and continued through 2019. He took about 150 mg per day or over 800 mg per week. In June 2018, he was diagnosed with prostate cancer. Because of the recent findings indicating Zantac may expose users to N-nitrosodimethylamine (NDMA), a probable human carcinogen, the plaintiff believes his cancer was caused by his ingestion of Zantac.
Had the defendants warned that taking Zantac could lead to exposure to NDMA, the plaintiff states he would not have taken it. Instead, he claims the defendants knew Zantac exposed consumers to NDMA, but failed to warn the public about it or to report the risks to the U.S. Food and Drug Administration (FDA).
The news that Zantac exposed consumers to NDMA wasn't revealed until June 2019, when online pharmacy Valisure first reported finding the carcinogen in samples of the drug tested. The company informed the FDA of its findings at that time, and then later submitted a citizen's petition urging the FDA to recall all types of the drug, including generic ranitidine.
The FDA alerted doctors and patients to the fact that NDMA had been discovered in Zantac and other forms of ranitidine in September 2019. The FDA urged manufacturers to conduct their own tests, and several product recalls followed. Sanofi, the current manufacturer of Zantac, recalled the drug in October 2019.
Early Study Indicates Ranitidine May Form Carcinogens During Digestion
The plaintiff states in his complaint that as far back as 1981, two years before Zantac entered the market, "research showed elevated rates of NDMA, when properly tested." The plaintiff refers to two exchanges in The Lancet, a premier scientific journal, that came out that year discussing the potential toxicity of cimetidine and ranitidine. Cimetidine, also an acid-reducing drug, has a similar chemical structure to ranitidine.
In experiments looking at these two drugs in human gastric fluid (stomach acid), researchers found that when ranitidine was exposed to gastric fluid in combination with nitrites (chemicals that may be present in drinking water and some foods), the result was "toxic and mutagenic effects."
Glaxo-Smith Kline (GSK), which was manufacturing Zantac at that time, responded to the study, with a group of GSK researchers specifically noting that they were concerned about whether a mutagenic (cancer-causing) N-nitroso derivative of ranitidine could be formed in the stomach. This indicates that GSK was aware of the issue, but the company eventually dismissed the finding, assuming that the levels of nitrate used in the study were much higher than what would be expected to occur after a meal.
Valisure Agrees that Zantac Could Form NDMA During Digestion
This same assertion, however—that ranitidine could form NDMA during digestion—was echoed by Valisure in their petition to the FDA decades later. According to Chief Executive Officer David Light and Chief Scientific Officer Kaury Kucera, the ranitidine molecule "contains both a nitrite and a dimethylamine ('DMA') group which are well known to combine to form NDMA."
The plaintiff brings counts of design defect, failure to warn, negligence, and breach of warranties, and seeks both compensatory and punitive damages.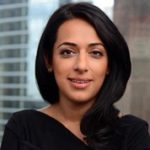 Exclusively focused on representing plaintiffs—especially in mass tort litigation—Roopal Luhana prides herself on providing unsurpassed professional legal services in pursuit of the specific goals of her clients and their families. While she handles complex cases nationwide on behalf of consumers, Ms. Luhana resides with her family in Brooklyn, New York.