Two new Zantac lawsuits have been filed in federal court in Connecticut.  These suits will be sent to the Southern District of Florida where all federally filed Zantac lawsuits were recently centralized for pre-trial proceedings.
All three plaintiffs claim that after using Zantac for extended periods, they suffered serious injuries. They blame the manufacturer for failing to warn about the risks associated with their acid-reducing drug.
Two Plaintiffs Blame Zantac for Their Cancer Diagnoses
The first plaintiff is a resident of Kentucky. He began taking Zantac in the year 2000 and continued to take it through 2018. He claims that as a result of his exposure to Zantac, he was diagnosed with esophageal cancer. He blames his diagnosis on his exposure to Zantac because it has been found to contain N-nitrosodimethylamine (NDMA), a cancer-causing agent. Had he known that the medication contained NDMA, he says he never would have taken it. He has suffered pain and loss of enjoyment of life as a result of his injuries and has also lost earnings and earning capacity.
The second plaintiff is a resident of Iowa. She purchased and ingested Zantac between 2009 and 2015. She claims that as a result of using the drug, she was diagnosed with breast cancer. According to her complaint, she incurred and will continue to incur expenses in connection with medical treatment, and has suffered lost earnings and loss of earning capacity.
Both plaintiffs believe that their intake of Zantac caused their cancer, and seek to hold the manufacturers liable for their injuries.
FDA Requests Recall of All Zantac and Ranitidine Products
Zantac (ranitidine) has been on the market since 1983 when the FDA approved it to treat gastric ulcers, heartburn, acid indigestion, sour stomach, and other gastrointestinal conditions. It belongs to a class of drugs called histamine H2-receptor antagonists, or H2 blockers, that decrease the amount of acid the stomach produces.
Even at the time of its introduction, there was evidence that ranitidine, which contains a dimethylamine (DMA) group within the molecule, could form NDMA when exposed to nitrates already found in the body. Yet the manufacturers chose to ignore that evidence and Zantac went on to become extremely successful, earning the original manufacturer GlaxoSmithKline (GSK) $1 billion in total sales by December 1986.
In June 2019, online pharmacy Valisure found through its own independent testing that some Zantac products contained NDMA at extremely elevated, unsafe levels. In September of that year, the company petitioned the U.S. Food and Drug Administration (FDA) to recall the drug. The FDA conducted its own investigations and found through its independent testing that several products had unsafe levels of the cancer-causing agent. Several companies recalled their products as a result.
On April 1, 2020, the FDA requested that all Zantac and generic ranitidine products be recalled from the market. Laboratory tests had shown that NDMA in the products could increase with time and exposure to heat.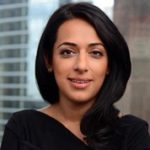 Exclusively focused on representing plaintiffs—especially in mass tort litigation—Roopal Luhana prides herself on providing unsurpassed professional legal services in pursuit of the specific goals of her clients and their families. While she handles complex cases nationwide on behalf of consumers, Ms. Luhana resides with her family in Brooklyn, New York.