Amid growing reports of prescription and over-the-counter drugs being contaminated with N-nitrosodimethylamine (NDMA), a probable human carcinogen, manufacturers are looking for ways to make sure their products are safe. In a recent report by Chemical & Engineering News (C&EN), investigators looked into the process of trying to figure out where the NDMA is coming from, and how to prevent contamination in the future.
NDMA Discovered in Multiple Drugs
In 2018, the U.S. Food and Drug Administration (FDA) started researching NDMA contamination in blood pressure drugs. As samples tested positive, several recalls followed. Medications like valsartan and losartan were pulled from the shelves for fear of exposing users to higher-than-safe levels of NDMA.
In September 2019, the FDA warned that NDMA had been detected in Zantac (ranitidine), an acid-reducing heartburn drug, and many recalls followed. Recently, the FDA requested all ranitidine products be recalled from the market after independent studies discovered that NDMA levels could increase over time and with exposure to high temperatures.
Most recently, some batches of type 2 diabetes drug metformin also tested positive for NDMA. Online pharmacy Valisure, which first detected NDMA in Zantac, reported that the levels of NDMA discovered in batches of metformin tested were higher than the 96 nanograms that the FDA deems as safe.
NDMA is a known environmental contaminant that is no longer commercially produced in the U.S. (except as a research chemical) but can still be found in water, foods, detergents, pesticides, and more. It can also be formed as a byproduct when certain other chemicals or ingredients are combined.
Exposure to unsafe levels of NDMA has been connected with numerous types of cancer in animal studies. The Environmental Protection Agency (EPA) and the International Agency for Research on Cancer (IARC) both classify NDMA as a probable human carcinogen.
With testing findings more and more drugs with elevated levels of NDMA, companies are "scrambling to figure out how NDMA ended up in such a wide range of medicines and to figure out how to prevent contamination in the future", a recent report in Chemical & Engineering News (C&EN) stated.
Where is the NDMA Coming From?
Many experts believe that NDMA may have been in medications for years—we just didn't know to test for it. We also didn't have the equipment. Today's tests and methods of analysis can discover NDMA in very small amounts.
It's also likely that how NDMA ends up in these medications differs from drug to drug. The source of the carcinogen can be related to the chemical structure of the drug, how the drug breaks down in the body, the drug's manufacturing process—perhaps to sub-par cleaning or cross-contamination—or even the conditions under which the ingredients are stored and packaged. Some blister packages, for instance, have been found to have low levels of NDMA under certain conditions.
Some drugs contain within themselves the ingredients to make NDMA, while others don't. "It all adds up to a very, very complex picture that can have an impact across a wide range of different drugs," Andrew Teasdale, senior principal scientist in impurity management and external advocacy at AstraZeneca, told C&EN.
Until we have all the answers, manufacturers are being pressured to act. Some companies have stepped up testing to detect potential NDMA in their medicines. Drugs in development are also likely to be required to undergo testing for NDMA. The FDA has talked about the idea of assigning quality scores for drug products and manufacturers, as well, to recognize those taking extra steps to make sure their products are safe.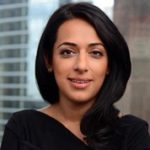 Exclusively focused on representing plaintiffs—especially in mass tort litigation—Roopal Luhana prides herself on providing unsurpassed professional legal services in pursuit of the specific goals of her clients and their families. While she handles complex cases nationwide on behalf of consumers, Ms. Luhana resides with her family in Brooklyn, New York.