A New Hampshire man recently filed a new Zantac lawsuit in the U.S. District for the Southern District of Florida. He claims that after using the product as directed for years, he suffered from serious injuries stemming from what he claims were unsafe quantities of N-nitrosadimethylamine (NDMA) in the product. NDMA has been classified by the International Agency for Research on Cancer (IARC) as a probable human carcinogen.
The U.S. Food and Drug Administration (FDA) first reported on the existence of NDMA in Zantac and generic ranitidine products in September 2019. The agency has since requested the recall of all ranitidine products from the market due to the risks associated with NDMA.
Plaintiff Takes Zantac for Seven Years, then Diagnosed with Prostate Cancer
According to the complaint, the plaintiff ingested Zantac for about seven years. He states that he read and followed the directions on the label and would have not used the product had he been properly warned of the risks associated with it.
In 2017, he was diagnosed with prostate cancer, which he blames on his intake of Zantac. Indeed, studies have linked NDMA to an increased risk of a variety of health conditions, including numerous forms of cancer. Animals studies have associated it with cancerous tumors of the liver, respiratory tract, kidneys, and blood vessels.
In 2008, the World Health Organization (WHO) stated that studies of NDMA on humans so far "are supportive of the assumption that NDMA consumption is positively associate with either gastric or colorectal cancer."
In a 2000 study, researchers examined data from nearly 9,000 rubber workers and found that their exposure to nitrosamines like NDMA was significantly associated with increased mortality from prostate and brain cancer. Animal studies, too, have found that regular ingestion of nitrosamines could induce prostate cancer.
Manufactures Ignored Information on Potential Toxicity of Ranitidine
Zantac was initially developed by GlaxoSmithKline (GSK) and approved for prescription use in 1983. (It was most recently manufactured by Sanofi.)  The medication belongs to a class of drugs called "H2-receptor antagonists (or H2 blockers)" that decrease stomach acid and are used to treat gastric ulcers, heartburn, acid indigestion, sour stomach, and other similar conditions.
Zantac became wildly successful, reaching sales of $1 billion by December 1986. It became available without a prescription 10 years later, and even after generic brands came onto the market, Zantac sales remained strong. As recently as 2018, it was one of the top 10 antacid tablet brands in the U.S.
The plaintiff notes that early on, there were signs that ranitidine, which contains a dimethylamine (DMA) group, was highly likely to form NDMA when combined with other substances, like nitrites in the body. Many meals, for example, contain additional nitrates in addition to those found naturally in the body.
Early scientific studies, too, indicated that ranitidine could be toxic, but the manufacturers chose to ignore this information.  The plaintiff brings counts of design defect, failure to warn, negligence and gross negligence, breach of warranties, and negligent misrepresentation and fraud. He seeks both compensatory and punitive damages.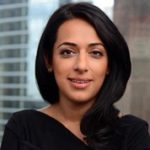 Exclusively focused on representing plaintiffs—especially in mass tort litigation—Roopal Luhana prides herself on providing unsurpassed professional legal services in pursuit of the specific goals of her clients and their families. While she handles complex cases nationwide on behalf of consumers, Ms. Luhana resides with her family in Brooklyn, New York.