Amidst investigations of Zantac (ranitidine) contamination with probable carcinogen N- Nitrosodimethylamine (NDMA), more companies are pulling their products from the market. The Food and Drug Administration (FDA) has notified the public of each of these recalls as they've occurred.
The first few recalls were implemented by generic manufacturers Sandoz and Apotex. Zantac maker Sanofi waited until October 22, 2019, to announce its recall.
Three Companies Implement Recalls of Ranitidine
Perrigo Company plc, Dr. Reddy's Laboratories Ltd., and Novitium Pharma all recently issued voluntary recalls of ranitidine products. Both Perrigo and Dr. Reddy's announced recalls on October 23, 2019, while Novitium announced its recall on October 25. All recalls are related to concerns of contamination with NDMA.
Perrigo: Recalling all pack sizes of generic ranitidine worldwide. The company explains that after regulatory bodies announced that ranitidine may potentially contain NDMA, Perrigo began testing of its externally sourced ranitidine active pharmaceutical ingredient (API) and ranitidine-based products. Based on preliminary results, Perrigo stopped shipment of the product on October 8, 2019. Based on the totality of the data gathered, the company decided to implement a voluntary recall. The company is notifying all customers via phone, email, or other methods, and arranging for the return of all recalled products.
Reddy's: Recalling all over-the-counter and prescription tablets & capsules, sold under brand names Dr. Reddy's, Kroger, Walgreens, and others. The company initiated the recall of all medications sold in the U.S. due to "confirmed contamination with N-Nitrosodimethylamine (NDMA) above levels established by the FDA." According to the company, Dr. Reddy's has not received any reports of adverse events related to the recall as of the recall date. All products with expiration dated September 2019 to June 2021 are being recalled.
Novitium: Recalling ranitidine hydrochloride capsules 150 and 300 mg within expiry in the U.S. Novitium states that the capsules are being recalled: "because of potential N-Nitrosodimethylamine (NDMA) amounts above levels established by the FDA." According to t the company, no reports of adverse events have been received. The affected capsules can be identified by NDC numbers stated on the product label, including 70954-001-20, 70954-001-40, 70954-002-10, and 70954-002-40.
Does Ranitidine Degrade and Form NDMA on Its Own?
NDMA is a known environmental contaminant classified as a probable human carcinogen. Though small amounts reportedly pose no immediate health risks, higher doses over a long period of time have the potential to increase the risk of cancer.
The chemical was used to make rocket fuel years ago but was banned from that process after high levels were found in the air, soil, and water. NDMA may also be formed as a by-product of other manufacturing processes. Humans may be exposed through a variety of sources, including foods, tobacco smoke, household items, and the general environment.
Though the FDA and ranitidine manufacturers have so far described the NDMA as an "impurity," there are some who believe the carcinogen may be produced in the digestive system from the ingredients used in the medication. The FDA is continuing to investigate to determine the source of the NDMA, but meanwhile online pharmacy Valisure, which alerted the FDA to the ranitidine issues in June 2019, stated that the drug itself can directly degrade and form NDMA.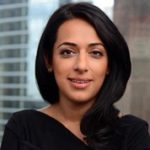 Exclusively focused on representing plaintiffs—especially in mass tort litigation—Roopal Luhana prides herself on providing unsurpassed professional legal services in pursuit of the specific goals of her clients and their families. While she handles complex cases nationwide on behalf of consumers, Ms. Luhana resides with her family in Brooklyn, New York.