On September 24, 2019, the Food and Drug Administration (FDA) alerted healthcare professionals and the public to a voluntary recall of 14 lots of prescription ranitidine capsules distributed by Sandoz, Inc. The medication helps decrease stomach acid, and is used to treat ulcers, reflux esophagitis, Zollinger-Ellison Syndrome, and other similar disorders.
The recall was implemented due to an elevated amount of N-Nitrosodimethylamine (NDMA) in tested batches of the product. NDMA is an impurity that is a probable human carcinogen.
FDA Warns Healthcare Providers of Ranitidine Contamination
On September 13, 2019, the FDA noted that some ranitidine drugs, including the brand-name drug Zantac, were contaminated with NDMA at low levels. The FDA started its own testing on the product after hearing about the impurity, and is continuing its investigation, looking into ranitidine products from multiple manufacturers. Prior to this, the FDA was already investigating other nitrosamine impurities in blood pressure and heart failure drugs.
In addition to trying to track down the cause of the NDMA contamination, the agency is looking into the potential effect on patients who have unknowingly taken the contaminated heartburn drugs, and looking for ideas on what manufacturers can do to reduce or completely eliminated these types of impurities in medications. The FDA has already asked companies to begin testing their own products for NDMA, and to send samples to the FDA for additional testing.
Sandoz, a generic maker of the drug, is recalling certain lots of ranitidine hydrochloride capsules because of confirmed contamination of NDMA above levels deemed safe by the FDA. Those lot numbers are listed on the FDA's news site. Sandoz will also be notifying customers of the recall through the mail and via the company website, and has asked all pharmacies to immediately stop dispensing and return the products.
Other generic makers like Glaxo-Smith-Kline and Dr. Reddy's Laboratories have stopped shipping their ranitidine products as well, but so far have not implemented any recalls.
Consumers are advised to continue taking their medications until they can speak to their doctors about their concerns. The FDA adds that consumers can continue to take ranitidine products that have not been recalled, as not all products have been. Consumers can also ask their doctors about alternative treatments.
For more information, consumers can call Sandoz at 1-800-525-8747 between 8:30 am and 5:00 pm EST Monday through Friday, or check the company website.
Humans Exposed to NDMA from Many Sources
NDMA is a carcinogenic chemical that is the result of both industrial and natural processes. It was used to make rocket fuel years ago, but it was banned from that process after high levels were found in air, water, and soil samples around rocket fuel manufacturing plants.
NDMA may also be formed as a by-product of other manufacturing processes. According to the Centers for Disease Control and Prevention (CDC), people can be exposed to NDMA through a wide variety of sources, including:
The environment—the air, rivers and lakes, and soil
Tobacco smoke, chewing tobacco
Food—cured meat, beer, fish, cheese, and other items
Toiletry and cosmetic products
Interior air of cars
Household items like detergents and pesticides
NDMA can even form in the stomach during digestion of alkylamine-containing foods and has been detected in small amounts in breast milk.
In the wake of the FDA's announcement, many stores have pulled over-the-counter ranitidine products off the shelves. CVC, for example, pulled Zantac and the corresponding generic brand off their shelves. Rite Aid and Walgreens have taken similar actions.
Sanofi, the Zantac manufacturer, is cooperating with the FDA in investigating the issue, but has not stopped selling its product, noting that so far, tests have found NDMA contamination at levels barely exceeding amounts found in common foods.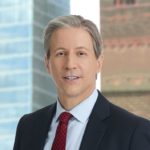 Exclusively focused on representing plaintiffs, especially in mass tort litigation, Eric Chaffin prides himself on providing unsurpassed professional legal services in pursuit of the specific goals of his clients and their families. Both his work and his cases have been featured in the national press, including on ABC's Good Morning America.