Amidst rising concerns that some medications may be contaminated with a potential cancer-causing agent, Zantac manufacturer Sanofi recently announced a recall of the heartburn medication in both the United States and Canada.
The company stated it was initiating a voluntary recall "as a precautionary measure" following the U.S. Food and Drug Administration's (FDA's) warning that ranitidine heartburn medications could contain the probable human carcinogen, N-nitrosodimethylamine (NDMA).
Sanofi Responds to Potential NDMA Contamination in Zantac
Sanofi stated that it's working with health authorities to "determine the level and extent of the recall," so it's unclear exactly what the recall will entail.  The company added that evaluations of the product and its main ingredient are ongoing and that it made the decision to recall due to "inconsistencies in preliminary test results of the active ingredient used in the U.S. and Canadian products."
The FDA has been investigating possible NDMA contamination in blood pressure and heart failure drugs for over a year.  On September 13, 2019, the agency stated it had become aware that some ranitidine medications as well, including Zantac, contained an "impurity" called NDMA, which is classified as a probable human carcinogen.
NDMA was used to make rocket fuel in the U.S., but this practice was discontinued after unusually high levels of the compound were found in the air, water, and soil samples collected near a rocket fuel manufacturing plant.
NDMA remains a byproduct of other manufacturing processes, however, at many industrial sites.  Humans may also be exposed via tobacco smoke, food items (like bacon, beer, fish, and cheese), toiletry and cosmetic products, detergents, and pesticides.
NDMA an Impurity, or a Natural By-Product of Ranitidine?
Sanofi's move to recall Zantac comes after other ranitidine manufacturers already pulled some products from the shelves.  In September 2019, for example, generic manufacturer Apotex recalled ranitidine tablets sold over the counter at Walgreens, Walmart, and Rite Aid.  Novartis-owned Sandoz also recalled certain lots of generic ranitidine prescribed to treat ulcers and gastroesophageal reflux disease (GERD).
British drugmaker GlaxoSmithKline recalled ranitidine products in India and Hong Kong—the company doesn't sell the drug in the U.S.  Sanofi initially appeared to have dragged its feet and seemed to have no plans to follow suit.  A company spokesperson told USA Today, "The FDA reported that the levels of N-nitrosodimethylamine (NDMA) in ranitidine in preliminary tests barely exceeds amounts found in common foods."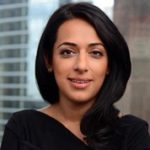 Exclusively focused on representing plaintiffs—especially in mass tort litigation—Roopal Luhana prides herself on providing unsurpassed professional legal services in pursuit of the specific goals of her clients and their families. While she handles complex cases nationwide on behalf of consumers, Ms. Luhana resides with her family in Brooklyn, New York.