A Missouri man recently filed a new paraquat lawsuit in the U.S. District Court for the Northern District of California. He claims that after being exposed to the herbicide for years, he now suffers from Parkinson's disease (PD). He seeks compensatory and punitive damages.
Plaintiff Exposed to Paraquat for Decades
According to his complaint, the plaintiff worked in the agricultural business—initially working for a certified herbicide applicator and later as one himself—and in this capacity was exposed to paraquat from the late 1970s until about 2013.
The plaintiff details his exposure as occurring:
When he mixed, loaded, applied, and/or cleaned the herbicide or the tools used to apply it.
As a result of spray drift (the movement of herbicide spray droplets from the target area to an area where the herbicide was not intended to be, usually caused by the wind.
As a result of contact with sprayed plants.
All the while he was working with the herbicide, the plaintiff states that it was reasonably foreseeable that it could enter his body:
Through absorption and penetration of the skin, mucous membranes, mouth, nose, and nasal passages, trachea, and airways, particularly where cuts, abrasions, rashes, sores, and other tissue damage were present
Through the olfactory bulb
Through respiration into the lungs
Through ingestion into the digestive tract of small droplets swallowed after entering the mouth, nose, or conducting airways
In August of 2016, the plaintiff was diagnosed with Parkinson's disease. He was never told or warned that his chronic, low-dose exposure to paraquat could cause him to suffer this disease. After learning about the potential link between paraquat and Parkinson's, he believes that paraquat manufacturers should be held responsible for his damages.
Plaintiff Notes Researched Connection Between Paraquat and Parkinson's Disease
Paraquat is highly toxic to both plants and animals and creates oxidative stress that causes or contributes to the degeneration and death of plant or animal cells. It interferes with cellular functions necessary to sustain life—via photosynthesis in plant cells, and cellular respiration in animal cells.
The same properties that make paraquat toxic to cells make it toxic to dopaminergic neurons in the human brain. These are the same neurons that are damaged as a result of Parkinson's disease. Paraquat is so efficient at damaging these neurons that it is one of only a handful of chemicals that scientists use to produce animal models of Parkinson's disease.
Hundreds of in vitro studies, along with animal studies and epidemiological human studies have found that exposure to paraquat can significantly increase the risk of developing Parkinson's disease. In a 2018 study, for example, researchers found that low-level exposure to pesticides like paraquat and maneb disrupted cells in a way that mimicked the effects of mutations known to cause PD. Adding the effects of these chemicals to a predisposition for PD—in individuals at genetic risk for the disease, for instance—increased the risk of disease onset.
The plaintiff brings counts of design defect, failure to warn, negligence, and breach of warranties.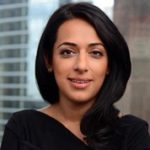 Exclusively focused on representing plaintiffs—especially in mass tort litigation—Roopal Luhana prides herself on providing unsurpassed professional legal services in pursuit of the specific goals of her clients and their families. While she handles complex cases nationwide on behalf of consumers, Ms. Luhana resides with her family in Brooklyn, New York.