According to a new order signed by paraquat MDL Judge Rosenstengel, the date of the first paraquat trial has been delayed.
Previously, the first trial was expected to begin on November 15, 2022. But because of a growing number of new cases joining the litigation and other challenges, that date has now been pushed back.
Paraquat MDL Court Extends Deadlines
The U.S. District Court for the Southern District of Illinois—the location of the coordinated paraquat lawsuits—issued the third order amending the discovery schedule on June 17, 2022. Pursuant to discussions with the parties at the last case management conference on June 10, 2022, the court amended the discovery schedule to push back several deadlines.
Now certain witness disclosures and depositions, as well as expert disclosures and depositions, are to be completed between June 20, 2022, and February 2023. Additional deadlines, such as those related to Daubert motions and briefing, will be set at a later date.
The court reiterated its intent to have all six trial selection cases fully worked up for trial and does not plan to further reduce the number of cases in the trial pool.
Parties Working Together to Prepare Cases for Early Trial
Currently, about 1,300 paraquat lawsuits are pending in the Illinois federal court. All of them raise similar allegations about whether the makers of paraquat failed to provide appropriate warnings about the herbicide's risks, including that it may increase the risk of developing Parkinson's disease.
Several studies have shown that applicators who work with paraquat for long periods may be at a higher risk for Parkinson's. In 2019, researchers conducted a systematic review of the literature and found that Parkinson's disease occurrence was 25 percent higher in participants exposed to paraquat. Results from a subgroup analysis also indicated a higher Parkinson's disease frequency in those who were exposed to the herbicide for longer periods.
The U. S. Judicial Panel on Multidistrict Litigation (JPML) consolidated all federally filed paraquat lawsuits into the Southern District of Illinois on June 7, 2021. Since then, many more cases have been filed by plaintiffs who claim that they used paraquat and then suffered from serious injuries—most commonly, Parkinson's disease.
As in other MDLs, the parties were working together in this one to prepare a small number of cases to go to early trial. Such trials, called "bellwether trials," can help determine how juries will respond to the evidence, and sometimes lead to settlement negotiations.
The parties had chosen a total of 16 paraquat cases to go through case-specific discovery in preparation for those trials, and now six of those have been selected to go forward. The outcome of these trials will not have any binding effect on the plaintiffs, but they are likely to have an impact on how the rest of the cases will proceed.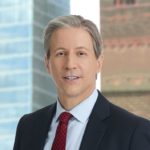 Exclusively focused on representing plaintiffs, especially in mass tort litigation, Eric Chaffin prides himself on providing unsurpassed professional legal services in pursuit of the specific goals of his clients and their families. Both his work and his cases have been featured in the national press, including on ABC's Good Morning America.