A Colorado man recently filed a new paraquat lawsuit in the U.S. District Court for the Southern District of Illinois. This is the site of the newly established paraquat MDL. He suffers from Parkinson's disease, which he blames on his exposure to paraquat.
Plaintiff Lived Near a Paraquat Mixing Plant
According to his complaint, the plaintiff was exposed to the herbicide from 1973 to about 1982. He lived near a mixing facility where paraquat was mixed and then distribute to be sprayed on fields in his county and the surrounding areas.
The plaintiff claims he was exposed to the herbicide via the following routes:
He lived near where the herbicide was mixed, loaded, applied, and/or cleaned.
He lived where he was exposed to spray drift—the movement of herbicide spray droplets from the target area to an area where the application was not intended, typically by the wind.
He came into contact with the sprayed plants.
He believes that the herbicide entered his body in the following ways:
Through absorption or penetration of the skin, mucous membranes, and other epithelial tissues, including those in the mouth and nose.
Through the olfactory bulb (responsible for the sense of smell).
Through respiration in the lungs.
Through ingestion into the digestive tract of small droplets swallowed.
In December 2012, the plaintiff was diagnosed with Parkinson's disease. At first, he had no reason to suspect that his diagnosis was connected to his exposure to paraquat. He didn't become aware of the potential link until later.
Because the disease has made it more difficult for the plaintiff to work his job, he's already lost wages and expects to lose more in the future. He seeks both economic and punitive damages.
Studies Link Paraquat to Parkinson's Disease
One of the hallmarks of Parkinson's disease is the degeneration and death of dopaminergic neurons (dopamine-producing nerve cells) in the brain. Dopamine is a neurotransmitter that transmits signals from one neuron to another, and is critical to the brain's control of motor function, among other things.
Dopaminergic neurons are particularly vulnerable to oxidative stress, and scientists who study Parkinson's disease generally agree that oxidative stress is a major factor in the degeneration and death of these neurons.
Paraquat is known to be highly toxic to both plants and animals (including humans) and kills weeds largely through its ability to create oxidative stress. In fact, paraquat is one of only a handful of toxins that scientists use in the lab to produce animal models of Parkinson's disease.
Animal studies have shown that paraquat causes oxidative stress resulting in the damage and death of dopaminergic neurons. Epidemiologic human studies have also found a link between the two. In 2019, for instance, researchers conducted a systematic review of the literature and found that PD occurrence was 25 percent higher in participants exposed to paraquat. Results from a subgroup analysis also indicated a higher PD frequency in those who were exposed to the herbicide for longer periods.
Paraquat has either been largely banned or is being phased out in the European Union, China, and Brazil yet remains available for use on farm crops in the U.S. It is not approved for residential use.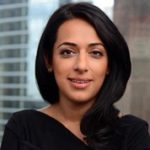 Exclusively focused on representing plaintiffs—especially in mass tort litigation—Roopal Luhana prides herself on providing unsurpassed professional legal services in pursuit of the specific goals of her clients and their families. While she handles complex cases nationwide on behalf of consumers, Ms. Luhana resides with her family in Brooklyn, New York.