A new Zantac lawsuit filed in the U.S. District Court for the District of Columbia involves claims that the manufacturers of the heartburn medication failed to warn consumers about a potential increased risk of cancer.
The plaintiff, a resident of Washington D.C., states that she used Zantac almost daily for 18 years, and then was diagnosed with kidney cancer.  She seeks to hold the manufacturers liable for her medical expenses and is also seeking punitive damages.
Plaintiff Takes Zantac for 18 Years—Is Diagnosed with Kidney Cancer
According to her complaint, the plaintiff started using Zantac in 2002 and used it through September 2019.  She took it 5-7 times a week.  In 2018, she was diagnosed with kidney cancer, while also suffering from painful gallbladder stones.  She underwent surgery that year to have half her left kidney and gall bladder removed.
She blames Zantac for her cancer and gallbladder complications, adding that had the defendants warned that using Zantac could result in exposure to N-nitrosodimethylamine (NDMA)—a probable human carcinogen—she would not have taken it.
The plaintiff only learned of the potential link between her cancer and Zantac in September 2019, after watching the news and hearing that Zantac contained higher-than-acceptable levels of NDMA.
Studies Indicate NDMA May Increase Risk of Kidney Cancer
In September 2019, the U.S. Food and Drug Administration (FDA) warned that some samples of Zantac and generic ranitidine had been found to contain unsafe levels of NDMA.  This chemical is no longer produced commercially in the U.S. except as a research chemical, but it can still be found in the air, water, and soil, as well as in some foods and drinking water. It can also be formed as a byproduct of certain industrial processes.
Animal studies have shown that NDMA can cause cancerous tumors—including kidney cancer. Authorities like the Environmental Protection Agency (EPA) and the International Agency for Research on Cancer (IARC) have identified it as a probable human carcinogen.
The Agency for Toxic Substances and Disease Registry (ATSDR), in collaboration with the EPA, created a toxicology review for NDMA.  In it, they included an animal study showing that subjects continuously exposed to 0.07 parts per million NDMA for 25 and 17 months, respectively, developed significantly increased incidences of lung, liver, and kidney tumors.  Animals exposed via drinking water for long periods were also found to be at an increased risk for liver, lung, and kidney tumors.
Plaintiff Points to Research Showing Ranitidine May Break Down Into NDMA
It remains unclear exactly why NDMA may be present in Zantac and related generic medicines.  The plaintiff cites evidence showing that the ranitidine molecule itself can break down during the digestive process to form NDMA.
When online pharmacy Valisure first warned of NDMA detected in samples of Zantac tested, it noted that the ranitidine molecule presented this possibility, later explaining in its petition to the FDA: "The ranitidine molecule contains both a nitrite and a dimethylamine (DMA) group which are well known to combine to form NDMA."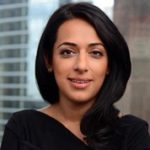 Exclusively focused on representing plaintiffs—especially in mass tort litigation—Roopal Luhana prides herself on providing unsurpassed professional legal services in pursuit of the specific goals of her clients and their families. While she handles complex cases nationwide on behalf of consumers, Ms. Luhana resides with her family in Brooklyn, New York.