On September 12,  2019, the FDA first alerted the public to the possible presence of cancer-causing N-nitrosodimethylamine (NDMA) in Zantac and generic ranitidine medications. Since then, drug manufacturers have faced an increasing number of Zantac lawsuits filed against them in courts across the country.
Now, these companies are also facing increased scrutiny from government agencies trying to determine if they violated the federal False Claims Act by failing to disclose the presence of the probable carcinogen in their products.
Companies Reveal They're Under Investigation
In filings to the Securities and Exchange Commission (SEC), Zantac manufacturers Sanofi and GlaxoSmithKline announced they were under investigation by the U.S. Department of Justice (DOJ).
Under the section entitled, "Legal Matters," the companies wrote, "On 18 June 2020, the Group received a Civil Investigative Demand (CID) from the US Department of Justice (DOJ) seeking information related to Zantac pursuant to the False Claims Act. The Group is co-operating with the DOJ to provide this information. Additionally, on 18 June 2020, the New Mexico Attorney General filed a lawsuit against multiple defendants, including GSK, related to Zantac and other products containing ranitidine."
The filings went on to state that the ultimate liability for legal claims was dependent upon the outcome of litigation proceedings, investigations, and possible settlement negotiations.
DOJ Concerned that Zantac Manufacturers Made False Claims
The DOJ is investigating the manufacturers to see if they violated the False Claims Act (FCA), which was enacted in 1863 in response to defense contractor fraud during the American Civil War. It provided that any person who knowingly submitted false claims to the government was liable for double the government's damages plus a penalty of $2,000 for each false claim.
Since then, the FCA has been amended several times, and now provides that violators are liable for treble damages plus a penalty that is linked to inflation.
The DOJ is investigating specifically whether Zantac manufacturers failed to disclose to the public or to healthcare providers that Zantac and generic ranitidine medications could contain NDMA. Plaintiffs who have filed lawsuits against these companies allege that they failed to warn about the risks and that they knew or should have known that ranitidine could contain the carcinogen decades before the FDA called for a product recall.
FDA Requests Withdrawal of All Ranitidine from the Market
Plaintiffs have pointed to several articles in scientific journals that they say support failure to warn claims. In 1981, for instance, The Lancet published an article by Dr. Silvio De Flora discussing the results of his experiments, which revealed that ranitidine could turn into cancerous N-nitroso compounds (including NDMA) in the human digestive system when nitrites were present. Since nitrites are commonly found in foods and in the body, this was a significant risk, but the manufacturers failed to warn about it.
The FDA has set a limit of 96 nanograms per day of NDMA exposure, but independent tests on Zantac and ranitidine products have found levels higher than that, sometimes much higher. After laboratory tests found that levels of NDMA could increase in Zantac and generic ranitidine products with time and exposure to heat, the FDA requested that all forms of the medication be withdrawn from store shelves.
The DOJ investigation is ongoing. Meanwhile, Zantac manufacturers are also defending themselves in court against plaintiffs who claim they took the medication for years and then were diagnosed with cancer. On February 6, 2020, the U.S. Judicial Panel on Multidistrict Litigation (JPML) consolidated all federally filed Zantc lawsuits into the U.S. District Court for the Southern District of Florida for pre-trial proceedings.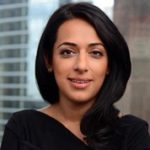 Exclusively focused on representing plaintiffs—especially in mass tort litigation—Roopal Luhana prides herself on providing unsurpassed professional legal services in pursuit of the specific goals of her clients and their families. While she handles complex cases nationwide on behalf of consumers, Ms. Luhana resides with her family in Brooklyn, New York.