Amidst the growing number of hair relaxer lawsuits filed in courts around the country, a group of plaintiffs recently filed a motion to consolidate all federally filed cases in one court for coordinated pre-trial proceedings.
Several manufacturers of these products oppose centralization and have filed responses with the U.S. Judicial Panel on Multidistrict Litigation (JPML) explaining why.
Plaintiffs Seek Consolidation of All Hair Relaxer Lawsuits
Recent scientific studies have reported an association between the frequent use of hair relaxers and straighteners and an increased risk of certain types of cancer, including uterine and ovarian cancer.
The news has prompted new hair relaxer lawsuits to be filed in various U.S. District Courts. Plaintiffs claim that after years of using products like Dark & Lovely, Just for Me, Optimum, and others, they were diagnosed with cancer or uterine fibroids.
As the number of lawsuits increases—and with lawsuits pending in different courts—there is a risk of duplicative discovery and conflicting rulings. To avoid these outcomes, a group of plaintiffs filed a motion with the JPML on November 15, 2022, to consolidate all federally filed hair relaxer lawsuits into one court.
The plaintiffs seek consolidation of all pending and future actions against defendants like L'Oreal; Strength of Nature LLC; Soft Sheen/Carson Inc.; Dabur International Ltd.; Namaste Laboratories LLC; and more related to injuries caused by hair care products containing endocrine (hormone) disrupting chemicals.
The plaintiffs expressed a preference for the U.S. District Court for the Northern District of Illinois for the proposed multidistrict litigation, with the Honorable Mary M. Rowland overseeing the proceedings. They suggested the Honorable Matthew F. Kennelly as an acceptable alternative.
They added that all actions involve common questions of law and fact, namely that the defendants manufactured, marketed, and sold hair products containing highly toxic endocrine-disrupting chemicals that could increase the risk of various types of cancer and other health problems.
Defendants Oppose Centralizing Hair Relaxer Lawsuits
In December 2022, four of the named defendants—L'Oreal, Dabur International, House of Cheatham, and Strength of Nature—filed motions opposing centralization. The companies claim that centralization will "breed inefficiency" because the complaints link the products to several different health problems, alleging a broad range of injuries without indicating the mechanism that allegedly causes these injuries.
The companies also claim that the plaintiffs link a group of hormone-disrupting chemicals—but not the products themselves—to health problems, and fail to prove a direct link between the products and the injuries. L'Oreal, in particular, states that its hair relaxer products do not contain any known hormone-disrupting chemicals.
Dabur agrees, stating that "individualized issues far exceed whatever factual commonalities may exist across the actions."
Should the panel decide to centralize these actions anyway, the defendants requested the Southern District of New York or the Northern District of Illinois as an alternative, but with U.S. District Judge John J. Tharp, Jr. overseeing the proceedings.
The JPML is expected to consider arguments concerning centralization on January 26th, 2023.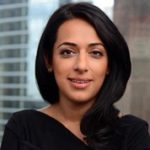 Exclusively focused on representing plaintiffs—especially in mass tort litigation—Roopal Luhana prides herself on providing unsurpassed professional legal services in pursuit of the specific goals of her clients and their families. While she handles complex cases nationwide on behalf of consumers, Ms. Luhana resides with her family in Brooklyn, New York.