Two Zantac lawsuits recently joined the consolidated litigation in the U.S. District Court for the Southern District of Florida. Both plaintiffs claim to have been seriously injured after taking Zantac (ranitidine) for extended periods.
Kentucky Plaintiff Blames Zantac for Bladder Cancer
The first plaintiff, from Kentucky, alleges that he started using over-the-counter Zantac in 2014, taking 150 mg per day. He continued until the end of the year 2017. On Jan. 1, 2018, he was diagnosed with bladder cancer. Because Zantac has been found to contain N-nitrosodimethylamine (NDMA), a cancer-causing agent, the plaintiff believes it caused his bladder cancer.
NDMA belongs to a class of chemicals called "nitrosamines" that are known carcinogens. Nitrosamines can be formed in the human stomach when nitrites in foods react with "amines," which are also found in foods.
Nitrites are used as preservatives in foods, particularly in cured meats and cheeses. By themselves, nitrates are unlikely to harm humans, but when they are converted in the stomach to nitrosamines, they can be carcinogenic. Nitrites in processed meats  form nitrosamines more easily because they are in close proximity to proteins (specifically amino acids, which are amines).
The FDA announced in September 2019 that Zantac (ranitidine) had tested positive for NDMA. Online pharmacy Valisure, which first discovered NDMA in Zantac in June 2019, suggested that the ranitidine molecule itself could break down in the stomach—much like nitrites in foods—to form NDMA. In April 2020, the FDA recalled all forms of the medication because the risks outweighed the benefits.
Indiana Plaintiff Blames Zantac for Uterine Cancer
The second plaintiff is from Indiana. She states in her complaint that she regularly ingested Zantac from the 1980s to early 2020. She was diagnosed with uterine cancer and had to undergo a complete hysterectomy in 2018. She blames her cancer on Zantac, and notes that the manufacturers of the drug were long aware of the potential dangers but failed to inform the public.
"Despite the undeniable scientific evidence linking ranitidine to the production of high levels of NDMA," the complaint reads, "Defendants did not disclose this link to consumers on Zantac's label or through any other means." Had she known about the risks of cancer and other injuries, the plaintiff adds, she would not have taken the drug.
FDA Requests Recall of All Ranitidine Products
These two lawsuits join hundreds of others currently proceeding in Florida. Many more are expected to be filed in the coming months.
Though Valisure suggested that ranitidine could form NDMA during the digestive process, the FDA disagreed, stating its own tests failed to support that theory. Nonetheless, the FDA requested the recall of all ranitidine products in April 2020 after independent studies showed that NDMA increased in the drug over time, and with exposure to heat.
In a press release, the FDA stated: "New FDA testing and evaluation prompted by information from third-party laboratories confirmed that NDMA levels increase in ranitidine even under normal storage conditions, and NDMA has been found to increase significantly in samples stored at higher temperatures, including temperatures the product may be exposed to during distribution and handling by consumers."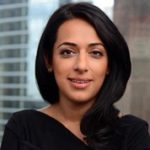 Exclusively focused on representing plaintiffs—especially in mass tort litigation—Roopal Luhana prides herself on providing unsurpassed professional legal services in pursuit of the specific goals of her clients and their families. While she handles complex cases nationwide on behalf of consumers, Ms. Luhana resides with her family in Brooklyn, New York.