In September 2019, the U.S. Food and Drug Administration (FDA) warned healthcare providers and patients that ranitidine drugs, including brand-name Zantac, had been found to contain N-nitrosodimethylamine (NDMA), a probable human carcinogen.
The warning sent ripples through the healthcare community, with patients rushing to their doctors to ask about their potential risk.  Despite the danger, the FDA could not require ranitidine manufacturers to recall the drug—it didn't (and still doesn't) have the authority.  Instead, all the agency could do was suggest manufacturers conduct their own tests and consider product recalls.
Though many drug makers did indeed follow through with recalls (including Zantac manufacturer Sanofi in October 2019), some ranitidine products remain on the market, which could be putting public health at risk.  As a new study on Zantac and its potential to increase the risk of cancer has been held back for further review, lawmakers are seeking changes at the federal level.
Lawmakers Call for FDA to Recall Unsafe Medicines
Online pharmacy Valisure was the first to detect NDMA in ranitidine products, finding it in every batch of Zantac tested.  The company notified the FDA of its findings in June 2019, and then sent a petition to the agency in September 2019, calling for the recall of all ranitidine products across the board.
NDMA, Valisure argued, was not an "impurity" as the FDA has referred to it, but the result of an inherent instability in the ranitidine molecule itself.  "The ranitidine molecule contains both a nitrite and a dimethylamine (DMA) group which are well known to combine to form NDMA," wrote David Light, CEO of Valisure.
He went on to report that Valisure's tests suggested ranitidine could "react with itself" under conditions resembling those occurring during human digestion and that these results, combined with other data from the scientific works of Stanford University and others, "builds a compelling case for ranitidine being a likely human carcinogen."
At a recent press conference at the U.S. Capitol, Light spoke in favor of a bill proposed by U.S. Representative Rosa DeLauro (D-CT) that would give the FDA authority to order recalls of unsafe medicines.  Called the "Recall Unsafe Drugs Act," it would give the FDA mandatory recall authority over drugs.  Currently, the FDA can recall contaminated food, dangerous medical devices, and infant formula, but the agency doesn't have the authority to recall unsafe medications.
Rosa initially introduced the bill back in 2017, but after the news about Zantac, reintroduced it on January 10, 2020, while also calling on the FDA to ban sales of ranitidine.
"The FDA," she said, "once the gold standard, has failed to act on ranitidine.  As I have seen for far too long, the FDA often errs on the side of the industry at the expense of public health."
New Study on Ranitidine and NDMA Delayed
On December 18, 2019, DeLauro sent a letter to the Commissioner of the FDA, Dr. Stephen Han, expressing her concern that the agency was continuing to allow ranitidine to remain on the market.  "Valisure's data," she wrote, "in combination with four decades of scientific research, strongly suggest that ranitidine is a fundamentally unstable molecule and all products containing this drug have a risk of cancer."
Valisure, when it issued its petition to the FDA, referred to its own tests as well as a 2016 human study by Stanford University that showed a 400-fold increase in NDMA in urine samples following 150 mg of ranitidine intake.  Light, in the petition, also referred to other studies showing a connection between ranitidine and NDMA, including a 2012 study in which researchers examined the instability of ranitidine as a source of NDMA in drinking water.
DeLauro and Light also mentioned a new study by Valisure, Memorial Sloan Kettering Cancer Center, and Stanford University that was scheduled to be published in the scientific journal JAMA on January 10th, 2020 but has been withheld for further review.  The study was supposed to shed more light on the potential connection between ranitidine and NDMA, and its delay is highly unusual, according to Light.
DeLauro echoed Light's concern, stating she "would be disappointed" if it's later discovered that JAMA management was being "inappropriately pressured" to withhold the study.  A statement from JAMA on the action read, "Further review of the paper is needed."
The FDA first started investigating NDMA in pharmaceuticals in 2018, when the carcinogen was discovered in some samples of valsartan and other heart failure medications.
Zantac and other ranitidine medications have been on the market for decades, with thousands of people taking them every day for years.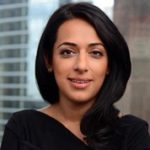 Exclusively focused on representing plaintiffs—especially in mass tort litigation—Roopal Luhana prides herself on providing unsurpassed professional legal services in pursuit of the specific goals of her clients and their families. While she handles complex cases nationwide on behalf of consumers, Ms. Luhana resides with her family in Brooklyn, New York.