On December 18, 2019, the Food and Drug Administration (FDA) announced yet another generic ranitidine recall, this time implemented by Glenmark Pharmaceutical Inc.  The company is pulling all prescription ranitidine tablets (150 mg and 300 mg) from the U.S. market because they may contain unacceptable levels of N-nitrosodimethylamine (NDMA), a probable human carcinogen.
Meanwhile, Congresswoman Rosa DeLauro (CT-03) has sent a letter to FDA Commissioner Stephen Hahn and the Department of Health and Human Services (HHS) Secretary Alex Azar expressing concern that some forms of the drug remain available in the U.S., and urging immediate action to ban all sales of the drug.
"FDA's failure to stop companies from selling ranitidine makes the United States government complicit in exposing infants and adults to the risk of cancer," she wrote.
Companies Around the World Recalling Ranitidine from the Shelves
Glenmark is one of many companies that have recalled Zantac and generic ranitidine products in recent months due to the possibility they may contain NDMA.
The issue first came to light in June 2019 when online pharmacy Valisure discovered the carcinogen during routine testing of Zantac and generic ranitidine products.  The company notified the FDA of its findings, but it wasn't until September 2019 that the FDA warned healthcare practitioners and the public about the problem.  The agency asked manufacturers then to test their products to see if more contained NDMA.
Since then, many companies have recalled their products including Zantac manufacturer Sanofi, and generic makers Sandoz, Apotex, Perrigo, Dr. Reddy's, Lannett Company, Novitium Pharma, Aurobindo, American Health Packaging, Amneal, Golden State Medical Supply, and PrecisionDose.
Other countries have gone further than the U.S. and taken additional steps to protect consumers, however.  DeLauro notes that Bangladesh, Canada, Egypt, and South Korea have all banned sales of all ranitidine products because of the NDMA concern, while Denmark, Germany, Kenya, Pakistan, and Vietnam have recalled ranitidine products from shelves and distribution.
"In total," she writes, "41 countries have acted, ranging from issuing a warning to citizens of the dangers of ranitidine to complete ban on sales and facing fines for noncompliance with the recall."
Why Hasn't the FDA Taking More Action?
There are likely a couple of reasons why the FDA has yet to ban the sale of all ranitidine and require a recall of all products across the board.
For one, the FDA initially seemed to view the risk as minimal, noting that humans are exposed to NDMA from many sources, including foods (mostly cured meats) and sometimes drinking water.  The agency later acknowledged, however, that testing of ranitidine products revealed levels of NDMA to be higher than the acceptable daily intake of 96 nanograms or 0.32 parts per million (ppm).
Levels of the carcinogen in lots of Zantac tested, for example, ranged from 0.07-2.38 ppm.  The FDA still stated, however, that the levels were similar "to the levels you would expect to be exposed to if you ate common foods like grilled or smoked meats."
Second, the FDA continues to refer to the NDMA as an "impurity," as if the products have been somehow contaminated during manufacturing or distributing.  If that were the case, testing would show that some lots were affected while others were not.
Valisure, however, stated in a Petition it sent to the FDA that the presence of NDMA was not an impurity, but rather the result of the instability of the ranitidine molecule itself: "The ranitidine molecular structure contains both the nitrite group (circled in red) and dimethylamine (circled in blue) reactive groups that produce NDMA, a probable human carcinogen."
Valisure's tests indicated that ranitidine could react with itself during the digestive process, producing NDMA at unacceptable levels.  The company pointed to other data published by Stanford University showing that following ranitidine intake, the urinary NDMA excreted over 24 hours increased 400-fold from 110 to 47,600 ng.
Key Considerations to Filing Zantac Lawsuits
Zantac manufacturer Sanofi now faces a number of Zantac lawsuits filed in courts around the country. Plaintiffs have filed a motion with the U.S. Judicial Panel on Multidistrict Litigation (JPML) to consolidate all federally filed Zantac lawsuits into one court for pre-trial proceedings.
Individuals who regularly used Zantac and were then diagnosed with cancer may be eligible to file a lawsuit.  NDMA has been linked with cancers of the digestive tract, bladder, kidney, and more.
Some important things to consider before filing a lawsuit are:
How often the Claimant took Zantac and at what dose
If the Claimant took the brand or generic version only of Zantac (generic manufacturers are protected from product liability claims in most states)
If the Claimant or Claimant's family member were diagnosed with the same cancer before any Zantac use
If the Claimant is a long-time smoker; and/or any prior radiation exposure.
None of these factors prevent the Claimant from bringing a Zantac lawsuit but are important things to consider in evaluating the strength of the lawsuit.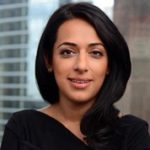 Exclusively focused on representing plaintiffs—especially in mass tort litigation—Roopal Luhana prides herself on providing unsurpassed professional legal services in pursuit of the specific goals of her clients and their families. While she handles complex cases nationwide on behalf of consumers, Ms. Luhana resides with her family in Brooklyn, New York.