Back in October 2016, the U.S. Judicial Panel on Multidistrict Litigation (JPML) consolidated all talcum powder lawsuits into one court in the U.S. District Court for the District of New Jersey.  Since then, the parties have been working toward preparing a small number of cases to go to an early trial.  Currently, there are over 13,000 lawsuits pending there, all naming Johnson & Johnson (J&J) as the defendant.
Recently, U.S. District Judge Freda L. Wolfson, who is presiding over the pre-trial proceedings, appointed retired federal judge Joel Pisano to serve as Special Master in the federal litigation.  In that position, Pisano was tasked with overseeing discovery disputes.  He has since established procedures and guidelines for testing samples of Johnson's Baby powder for potential asbestos contamination.
Special Master Approves J&J's Proposal for Product Testing & Preservation
In a letter dated November 1, 2019, Pisano addressed a dispute arising between the parties related to the recent recall of certain J&J's baby powder products.  On October 18, 2019, J&J announced a voluntary recall of a single lot of its baby powder products in response to the Food and Drug Administration's (FDA's) testing, which indicated sub-trace levels of asbestos contamination in samples from a single bottle purchased online.
J&J also initiated its own investigation into the matter, but meanwhile recalled the products while asserting that its products were safe.
"Thousands of tests over the past 40 years repeatedly confirm that our consumer talc products do not contain asbestos," the company stated.
According to Pisano, the parties have submitted proposed orders regarding the procedure for preserving and testing samples related to this recall.  Pisano evaluated both letters, as well as various email communications between the parties and held a telephone conference.
Pisano concluded that J&J's proposed order "provides for the safeguarding of the recalled product."  He added that J&Js order "provides an opportunity for independent testing and it is consistent with the protocol for product testing that was adopted for historical samples…."
According to the defendant's proposal, the company will notify the plaintiffs if they determine that testing in connection with the recall would deplete any sample being tested, such that additional material would not be available to plaintiffs for testing. J&J will also provide the court with an inventory of recall samples in their possession.
The parties have also been directed to meet and discuss how any returned samples will be divided for testing and the appropriate protocol for that testing.
U.S. Government Investigating J&J's Actions Concerning Talcum Powder Products
The October 2019 baby powder recall is the first in relation to the talcum powder litigation and is expected to have a large impact on the litigation.  Though plaintiffs have long asserted that J&J's products increased the risk of cancer, J&J has maintained that its products are safe.  In fact, its own testing of the recalled products indicated no trace of asbestos but the FDA stands by its results.
The U.S. Justice Department is pursuing a criminal investigation into whether J&J lied to the public about potential cancer risks associated with its talcum powder products.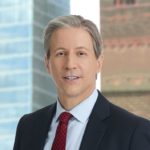 Exclusively focused on representing plaintiffs, especially in mass tort litigation, Eric Chaffin prides himself on providing unsurpassed professional legal services in pursuit of the specific goals of his clients and their families. Both his work and his cases have been featured in the national press, including on ABC's Good Morning America.