As an attorney who regularly prosecutes cases for victims of medical device failures, I rarely see journalism that captures the essence of the problems with the device industry or true impact on patients. But, the new Netflix documentary "The Bleeding Edge" does so pointedly and accurately.  For most people, when your doctor suggests a certain treatment or procedure, you're inclined to trust that advice. But as the "The Bleeding Edge" suggests,  you may want to be more cautious, particularly if the treatment involves a medical device.
Whether it's total hip replacements, birth control implants such as Essure, or vaginal mesh products, man-made devices meant to treat various health conditions have become common in our modern-day healthcare industry. Many people experience a better quality of life because of them, but for many, the effects can be disastrous.
Filmmaker Kirby Dick brings much-needed attention to this continually fast-growing and largely unregulated industry, and highlights how the lack of government oversight is putting patients at risk.
Patients Tell of Serious Side Effects Associated with Medical Devices
Through real patient interviews, the documentary illuminates the often hidden side effects and negative outcomes of procedures involving metal-on-metal hip implants such as DePuy ASR, stents, permanent birth control implants, breast implants, vaginal mesh products, and more.
One of the patients was an orthopedic surgeon who received a metal-on-metal hip replacement and then went on to suffer from grave side effects like tremors and cognitive deficits from heavy metal poisoning, to the point where he wondered if he was having a mental health crisis. It was only when he tested his blood and urine and found significantly elevated levels of cobalt that he realized what was going on—he was suffering from the effects of metal poisoning, caused by the corrosion of the metal components in his hip replacement device.
According to The Guardian, he went through a risky hip revision surgery, and that's when his surgeons found "metal sludge" seeping from the device. After the procedure, he had what he called an "incredible recovery" in terms of his psychological symptoms.
Other patients describe similar issues. The documentary also highlights women who received the birth control implant "Essure," a medical device designed as a permanent contraceptive solution that received questionable, at best, pre-market approval from the FDA. Doctors implant Essure inside the fallopian tubes, where it encourages scarring that seals off the tubes, preventing pregnancy.
The patients, however, share stories of excruciating pain and chronic bleeding—stories similar to those told by thousands of women who belong to an Essure survivor Facebook page that has members from around the world and other women ­­who have filed thousands of Essure lawsuits in the U.S.
On July 20, after the premiere of The Bleeding Edge and in advance of its release on Netflix on July 27, Essure's manufacturer, Bayer, announced that it would no longer sell Essure in the United States. Bayer had already stopped sales in European countries, but up until recently was still marketing the product in the U.S. and had no plans of stopping anytime soon. The company claims that its decision to withdraw Essure at the end of 2018 was based on a decline in U.S. sales, not on any concerns related to the product's safety. This seems illogical at best in light of what the documentary confirms is wrong with the product and the pressure Bayer was under to stop selling the product because of the many injuries it was causing women.
Film Highlights Lack of FDA Oversight on Medical Devices
Part of the problem, as noted in the documentary, is that many of these medical devices do not undergo proper testing and screening before they are released into the market. Unlike pharmaceuticals, which must be tested in humans in two clinical studies and the data from the studies approved by the FDA before the drugs can be sold in the U.S., medical devices often escape clinical testing and instead do a single test with a small sample population. And, for devices like Essure, the documentary highlighted how clinical trial data is tainted with bias from owners and stakeholders who want to bring the device to market.
The film also highlighted how the FDA offers a "fast-track" approval process called 510(k) that requires manufacturers to prove only that the product is significantly similar to others on the market—even though the other devices may have been recalled. Those companies that succeed in showing that their devices are similar don't have to demonstrate through clinical testing that the devices are safe and effective. As a result, some medical devices have never been subject to clinical testing. In these situations, patients become human guinea pigs.
The documentary also highlights the questionable relationship between many medical device manufacturers and physicians. Sales representatives reveal that medical device companies regularly use financial incentives to encourage doctors to use their products. The New York Times notes that according to one estimate, medical companies paid doctors more than $2 billion in 2016.
Patients Must Be Their Own Best Advocates
Medical innovation has improved the lives of thousands, and should continue to be encouraged, as it is important to the future of healthcare. But what we're seeing here is a trend where patient safety is secondary to business profit and there is no truly safe innovation, but instead a claim of "similarity" to prior devices, no matter how tenuous the similarity and no matter how unsafe the underlying device is or was, for the sake of pushing devices to market to drive sales revenue. While we must continue to create changes on the government level, patients have to be their own best advocates.
When considering a surgery or other procedure involving a medical device The Bleeding Edge makes some simple and practical suggestions:
Understand that just because a device is new doesn't mean it's necessarily better. In many cases, older products have undergone much more testing and have proven their safety and efficacy over a period of many years. Do your own research on the device, and don't be afraid to ask questions.
If you're facing a risky or expensive procedure, always get a second opinion, not only on whether you should undergo the procedure, but on what specific device should be used.
Check on your surgeon's experience. Ask how many of these procedures he or she has performed. Studies have shown that more experienced doctors generally have better outcomes.
Don't go to the hospital alone. Take a friend or family member with you to act as your advocate and to watch out for your safety.
Check to see if your doctor has received financial compensation from the manufacturer of the device he's recommended implanting. Check this site: https://openpaymentsdata.cms.gov/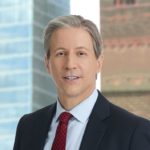 Exclusively focused on representing plaintiffs, especially in mass tort litigation, Eric Chaffin prides himself on providing unsurpassed professional legal services in pursuit of the specific goals of his clients and their families. Both his work and his cases have been featured in the national press, including on ABC's Good Morning America.