Back in January 2018, the U.S. Consumer Product Safety Commission (CPSC) announced a recall of about 50,000 HP notebook computers and mobile workstations due to fire and burn hazards. The lithium-ion batteries in these devices could be defective, as HP had received eight reports of them overheating, melting, or charring. In three of those reports, the batteries caused property damage, with one report of an injury involving a first-degree burn to the hand.
In January 2019, HP announced an expansion of that recall, with a delayed CPSC report (because of the government shutdown) in March 2019. That expansion includes about an additional 78,500 units.
HP Lithium-Ion Batteries Overheating
The CPSC notes that the expanded recall was implemented because of the same problems with the lithium-ion batteries—they can overheat, posing fire and burn hazards. As was the case in the original recall, the update involves lithium-ion batteries for HP commercial notebook computers and mobile workstations sold to businesses and other organizations. The batteries were shipped with or sold as accessories for:
HP ProBooks
HP x360 (310 G2)
HP Pavilion x360 11-inch notebook PC
HP 11 Notebook PC
HP Zbook (17 G3 and Studio G3) mobile workstations
The batteries were also sold as accessories or replacement batteries for:
HP Zbook Studio G4 mobile workstation
HP ProBook 4xx G5 series
HP ENVY 15
HP Mobile Thin Clients
The products were sold at HP and authorized dealers nationwide, and online at HP's website, between December 2015 and April 2018, for between $300 and $4,000. The batteries were also sold separately between December 2015 and December 2018 for between $50 and $90.
After the original recall, HP received eight new reports of battery packs overheating, melting, or charring, including one report of minor injury and two reports of property damage.
Consumers Advised to Put Products Into "Battery Safety Mode"
Consumers are advised to visit HP's battery site to see if their battery is included in this recall. If it is, the site also contains instructions for how to enable "battery safety mode" so that the notebook or workstation can be safely used without the battery by connecting to an HP power adaptor.
HP also suggests that even those consumers who checked their batteries back in 2018, during the original recall, should check their batteries again now to see if they may be affected by this recall expansion. HP will provide free battery replacement services by an authorized technician.
For more information, consumers can call HP toll-free at 866-671-7362 from 8:00 a.m. to 7:00 p.m. CT Monday through Friday. They can also go to HP's recall site.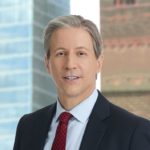 Exclusively focused on representing plaintiffs, especially in mass tort litigation, Eric Chaffin prides himself on providing unsurpassed professional legal services in pursuit of the specific goals of his clients and their families. Both his work and his cases have been featured in the national press, including on ABC's Good Morning America.