The U.S. Food and Drug Administration (FDA) recently cited Dr. Reddy's plant in India for failing to conduct adequate testing and investigating to maintain the safety of their drug products. Such failures may be tied to the contamination of certain high blood pressure and heart failure medications in the U.S.
Dr. Reddy's Plant Fails Quality Inspection
Since 2018, the FDA has been investigating the presence of N-nitrosodimethylamine (NDMA), a probable carcinogen, in certain medications. Several versions of valsartan and losartan drugs have been recalled because tests showed the presence of NDMA at higher levels than are deemed safe for daily consumption.
The FDA has maintained that the NDMA found in these drugs was most likely the result of a manufacturing problem that resulted in contamination. The agency has stepped up their inspections of overseas suppliers, including inspecting one of Dr. Reddy's plant in Srikakulam, Andhra Pradesh, between January 20 and January 28, 2020.
According to the FDA's report concerning that inspection—which has had the drug names and chemicals redacted—Dr. Reddy's failed to:
Perform adequate process validation for manufactured products at the facility. Specifically, the plant failed to adequately investigate out-of-specification results of commercial batches of active drug ingredients between 2017 and 2019.
Failed to investigate and evaluate all potential root causes of the out-of-specification results.
Failed to adequately establish and validate cleaning processes for equipment.
Failed to conduct trend analyses on peaks related to manufacturer's active pharmaceutical ingredients.
Lacked oversight of quality documents.
The FDA specifically focused on the use of solvents and cleaning those solvents off of machines, as it is believed the improper use of solvents may play a major role in the contamination of valsartan and other similar drugs.
NDMA Found in Zantac and Generic Ranitidine
In recent years, the FDA has stepped up its oversight into pharmaceutical manufacturers in India. According to The Pharma Letter, the FDA has issued warning letters to top firms including Sun Pharma, Lupin, Glenmark Pharmaceuticals, Biocon, Torrent Pharma, Aurobindo, and Cadila.
Many drug manufacturers are now defending valsartan lawsuits in court, as plaintiffs seek compensation for cancer-related medical care. All federally filed cases were recently consolidated in the District of New Jersey for pre-trial proceedings.
In addition to the issues related to valsartan, NDMA has been detected in Zantac and generic ranitidine drugs, with several recalls following the initial announcement from the FDA in September 2019. Unlike valsartan and other similar heart failure drugs, however, it's possible that the presence of NDMA in ranitidine is not the result of contamination, but rather, because the ranitidine molecule itself has the potential to form NDMA during the process of digestion.
Plaintiffs who have filed Zantac lawsuits point to evidence showing that ranitidine itself contains a nitrite (N) and a dimethylamine (DMA), which are well known to combine to form NDMA. All federally filed Zantac lawsuits were recently centralized into the Southern District of Florida.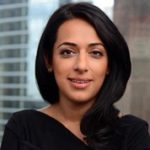 Exclusively focused on representing plaintiffs—especially in mass tort litigation—Roopal Luhana prides herself on providing unsurpassed professional legal services in pursuit of the specific goals of her clients and their families. While she handles complex cases nationwide on behalf of consumers, Ms. Luhana resides with her family in Brooklyn, New York.