On June 16, 2022, the U.S. Judicial Panel on Multidistrict Litigation (JPML) issued a notice of hearing session. The hearing will take place on July 28, 2022. The panel will hear arguments concerning various potential litigations that day, including arguments for and against the potential consolidation of all Abbott powdered baby formula lawsuits.
Parents File Claims Concerning Abbott Powdered Infant Formula
These lawsuits involve plaintiffs who claim that they fed their babies Abbott powdered formula that was manufactured at the Sturgis, Michigan plant. Abbott recalled these formulas on February 17, 2022, because of a potential risk of contamination with Cronobacter sakazakii and Salmonella Newport bacteria.
The recall came after four consumer complaints related to bacterial infections in infants who had consumed powdered infant formula manufactured at the Sturgis, Michigan facility. The U.S. Food and Drug Administration (FDA) and the Centers for Disease Control and Prevention (CDC) investigated these four complaints, which included two infant deaths.
Abbott's own testing found evidence of Cronobacter sakazakii in non-product contact areas of the plant. (They found no evidence of Salmonella Newport.) The company shut down to update its safety processes, improve testing, and limit contamination. This contributed to the nationwide shortage of infant formula which is still ongoing today.
Abbott reopened on June 4th but had to close again temporarily because of flooding.
Plaintiff Moves to Consolidate All Abbott Powdered Formula Lawsuits
Abbott powdered infant formula lawsuits involve plaintiffs who claim that they fed their babies the recalled products. They claim that Abbott knew that its plant had contamination problems as far back as September 2021, when the Minnesota Department of Health began investigating cases involving infants infected with Cronobacter.
Dozens of families have now filed class-action lawsuits claiming that Abbott's Sturgis, Michigan facility was unsafe and that Abbott endangered infant health in exchange for high profits.
One plaintiff filed a motion with the U.S. JPML calling for the consolidation of all Abbott baby formula recall lawsuits in the U.S. District Court for the Southern District of Florida. This plaintiff filed a complaint against Abbott on March 25, 2022, indicating that his child was one of those sickened after consuming the allegedly tainted formula.
After hearing the arguments, the JPML will decide whether to consolidate all federally filed Abbott recalled formula lawsuits into one court for pre-trial proceedings, or to continue to allow them to proceed in different courts.
Abbott Also Facing NEC Baby Formula Lawsuits
Abbott also faces dozens of baby formula lawsuits brought by parents of premature infants. These infants were fed Abbott infant formula while in the hospital, and later developed necrotizing enterocolitis (NEC), a dangerous intestinal infection. The plaintiffs allege that the company knew that feeding premature infants cow's milk formula can increase the risk of NEC, yet did nothing to warn doctors or parents of the dangers.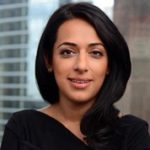 Exclusively focused on representing plaintiffs—especially in mass tort litigation—Roopal Luhana prides herself on providing unsurpassed professional legal services in pursuit of the specific goals of her clients and their families. While she handles complex cases nationwide on behalf of consumers, Ms. Luhana resides with her family in Brooklyn, New York.