The U.S. Food and Drug Administration (FDA) recently warned consumers not to use certain powdered infant formula made by Abbott Nutrition—the company that makes Similac. The FDA has received consumer complaints about these products and is investigating. Meanwhile, Abbott has initiated a voluntary recall of these formulas.
FDA Warns Consumers Not to Use Certain Abbott Formulas
On February 17, 2022, the FDA announced that it was investigating consumer complaints of Cronobacter sakazakii and Salmonella Newport infections in babies fed Abbott powdered infant formula. All of the reported cases occurred in infants fed formula manufactured by Abbott Nutrition's Sturgis, Michigan facility.
The FDA is advising consumers not to use Similac, Alimentum, or EleCare powdered infant formulas if:
the first two digits of the code are 22 through 37; and
the code on the container contains K8, SH, or Z2; and
the expiration date is 4-1-2022 (APR 2022) or later.
Products that do not contain this information are not impacted, and the warning does not include any liquid formula products or metabolic deficiency nutrition formulas.
The FDA is investigating complaints of four infant illnesses from three states. The infants in all four cases were hospitalized and Cronobacter may have contributed to a death in one case.
The FDA has also initiated an onsite inspection at the Michigan facility. At the time of its February 17, 2022 announcement, the agency had found several positive Cronobacter sakazakii results from environmental samples, as well as "adverse inspectional observations" made by FDA investigators.
"As this is a product used as the sole source of nutrition for many of our nation's newborns and infants," said Frank Yiannas, FDA Deputy Commissioner for Food Policy and Response, "the FDA is deeply concerned about these reports of bacterial infections." He went on to assure the public that the FDA is working with its partners to resolve the issue as soon as possible.
Abbott Initiates Formula Recall
As the FDA warned the public about this issue, Abbott initiated a voluntary recall of the powdered formulas listed above, all manufactured at the Sturgis, Michigan facility.
Abbott conducts routine testing for Cronobacter sakazakii and other pathogens in its manufacturing facilities. During testing at the Sturgis, Michigan facility, investigators found evidence of the contaminant in the plant in non-product contact areas. They found no evidence of Salmonella Newport, and are continuing to investigate.
Abbott states that no distributed product has tested positive for the presence of these bacteria, with tests ongoing. The company conducts "extensive quality checks" on each completed batch of infant formula, and all finished products must test negative for bacteria before being released onto the market.
Abbott claims that it retained samples related to the complaints about Cronobacter sakazakiii and they tested negative. The company recalled the powdered formula manufactured at the facility anyway.
Abbott recommended parents check the products they've purchased for the information listed above, or they can visit the Similac recall site and type in the code on the bottom of the package to see if it's part of the recall. Consumers may also call 1-800-986-8540 and follow the instructions provided.
Both Abbot Nutrition and Mead Johnson, makers of Enfamil, are currently defending lawsuits in court, with plaintiffs claiming they failed to warn about the risks associated with their formulas when given to premature infants. Several studies have linked cow's milk-based formulas to an increased risk of necrotizing enterocolitis (NEC), a serious and sometimes deadly intestinal disease.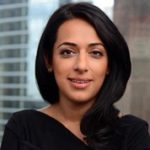 Exclusively focused on representing plaintiffs—especially in mass tort litigation—Roopal Luhana prides herself on providing unsurpassed professional legal services in pursuit of the specific goals of her clients and their families. While she handles complex cases nationwide on behalf of consumers, Ms. Luhana resides with her family in Brooklyn, New York.