The Food and Drug Administration (FDA) recently announced a recall of three lots of Mylan nizatidine capsules because tests indicated the presence of trace amounts of N-nitrosodimethylamine (NDMA).
NDMA has been classified as a probable human carcinogen and is the same chemical that has recently been found in Zantac and generic ranitidine acid-reducing medications.
Mylan Recalls 3 Lots of Nizatidine
The recall includes 150 mg and 300 mg dosages of the capsules, which are used to treat the following:
active duodenal ulcers for up to 8 weeks, or maintenance treatment of the same for up to one year
endoscopically diagnosed esophagitis and the associated heartburn due to gastroesophageal reflux disease (GERD) for up to 12 weeks
active benign gastric ulcer for up to 8 weeks
The recalled products were distributed between June 2017 and August 2018.  Mylan has not received any reports of adverse events related to this recall so far.  The company has notified its distributors and customers by letter and is arranging for the return of all recalled products.  Those in possession of these products should contact Stericycle at 888-628-0727 between 8:00 a.m. and 5:00 p.m. EST on weekdays for return instructions.
FDA Investigating Medications that May Contain NDMA
The FDA started investigating NDMA in medications back in 2018.  They initially looked at heart failure and blood pressure medications, particularly valsartan and other -sartan medications, and announced several recalls after the impurity was discovered in many of these drugs at higher than acceptable levels.
The FDA has set a limit of 96 nanograms of NDMA per day, stating that anything above that is considered unsafe.  The agency has advised manufacturers to test their own products, which has resulted in even more concerning discoveries and a resulting slew of recalls.
NDMA is a known environmental contaminant that can be present in the air, soil, and water.  It can also be formed as a byproduct of various industrial and drinking-water treatment processes.  People are exposed to small amounts of NDMA via a wide variety of sources, including tobacco smoke, cured meats, and other food items, cosmetic products, detergents, pesticides, drinking water, and the interior of cars.
In September 2019, the FDA announced that NDMA had been discovered in samples of Zantac and generic ranitidine medications, which are used to reduce stomach acid and to treat heartburn, ulcers, and GERD.  Several companies announced recalls after that, including Sanofi, which manufacturers Zantac.
Other companies that have recalled ranitidine products include Sandoz, Apotex, Novitium Pharma, Lannett Company, Dr. Reddy's Laboratries, and many more.  Recently, Appco Pharma LLC and Northwind Pharmaceuticals also recalled products because they may contain unacceptable levels of NDMA.
Impurity or Instability?
The FDA has long called NDMA in medications an "impurity," which seems to be the case with valsartan and related medications.  The NDMA in Zantac and generic ranitidine products, however, seems to be the result of an instability in the ranitidine molecule itself.  Tests show that during the normal process of digestion, the molecule can break down to form NDMA.
It remains to be seen whether the NDMA in nizatidine may be an impurity or the result of a similar break-down process.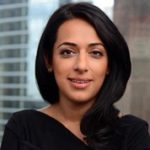 Exclusively focused on representing plaintiffs—especially in mass tort litigation—Roopal Luhana prides herself on providing unsurpassed professional legal services in pursuit of the specific goals of her clients and their families. While she handles complex cases nationwide on behalf of consumers, Ms. Luhana resides with her family in Brooklyn, New York.