The U.S. Food and Drug Administration (FDA) recently announced that Medtronic is recalling about 665 Harmony Delivery Catheters, which are part of the Transcatheter Pulmonary Valve (TPV) system. The FDA has identified this as a Class I recall, the most serious type of recall. The use of the devices may cause serious injuries or death.
Medtronic Recalls Catheter that May Break During Surgery
The Harmony TPV system that is the subject of the recent catheter recall is used to treat a leaky right ventricular outflow tract (RVOT), which is the part of the heart that carries blood to the lungs. The system consists of a transcatheter pulmonary valve and a delivery catheter­—the Harmony Delivery Catheter—that is used to implant the replacement valve in a minimally invasive procedure.
Doctors use the system in children and adults who have severe pulmonary regurgitation, which means the blood flows backward from the RVOT to the right lower chamber (right ventricle) of the heart. This requires the replacement of the pulmonary valve.
Medtronic is recalling the Harmony Delivery Catheter because the end of it may break off during surgery. This type of break could delay the surgery, or may cause other issues including interrupted or blocked blood flow (blood clot) and tearing and/or splitting of the blood vessels. Medtronic has received six reports of complaints from clinical cases, one injury, and no deaths.
Medtronic instructed doctors to remove all unused products and return them to Medtronic, and to pause new clinical cases involving the Harmony TPV System.
Not the First Catheter Recall
This is not the first of this type of catheter recall.
Several other catheters have been affected by manufacturing defects that cause the tips to break off during procedures. Medtronic, for instance, issued another recall as recently as March 2022, this one affecting several hundred Medtronic TurboHawk catheters.
And in January 2021, the FDA announced a recall of 31,000 Penumbra Jet 7 Reperfusion Catheters with Xtra Flex Technology because of tip damage and separation issues.
Woman Claims a Faulty Minimed Insulin Pump Lead to Her Husband's Death
Medtronic has recalled its Minimed insulin pumps in the past too, including the MiniMed 600 Series Insulin Pumps. These could have a potentially faulty retainer ring that could result in under or over delivery of insulin.
A Las Vegas, Nevada woman claims in her Medtronic MiniMed lawsuit that her husband used one of these recalled insulin pumps to manage his type 2 diabetes for about five years. He received his Medtronic MiniMed 630G insulin pump in January 2019. The plaintiff says that neither she nor her husband received notification of the recall.
The decedent continued to use the pump until April 18, 2020. On that day, he went to bed early because he didn't' feel well. On the morning of April 19, 2020, the plaintiff found her husband unconscious and unresponsive in their bedroom. She called 9-1-1 and the decedent was rushed to the hospital. Doctors there determined he was suffering from profound hypoglycemia due to his insulin pump malfunctioning.
That episode resulted in him going into a diabetic coma for seven days and resulted in his death on May 14, 2020.
The plaintiff brings counts of strict product liability, negligence, breach of warranties, consumer protection, survival action, and wrongful death. She seeks compensatory and punitive damages.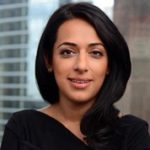 Exclusively focused on representing plaintiffs—especially in mass tort litigation—Roopal Luhana prides herself on providing unsurpassed professional legal services in pursuit of the specific goals of her clients and their families. While she handles complex cases nationwide on behalf of consumers, Ms. Luhana resides with her family in Brooklyn, New York.