According to a recent CNN report, manufacturer Bayer paid millions to doctors to entice them to use Essure, their permanent birth control device. The news channel analyzed federal data and found that between "August 2013 and December 2017, Bayer paid 11,850 doctors $2.5 million related to Essure for consulting fees and similar services."
These types of payments are legal, but nevertheless, are controversial, as they suggest doctors may be swayed to prescribe treatments based on monetary incentives rather than patient health and safety. The concern looms large now as Bayer recently removed Essure from the U.S. market after reports of serious side effects associated with the device have been reported.
Payments to Doctors Found to Influence Prescriptions
CNN's report quotes patients who said their doctors were "cheerleaders" for Essure. "I felt like she was very pushy," one patient said about her doctor's recommendation. About a year after being implanted with Essure that patient developed headaches, joint pain, abdominal cramping, and extreme fatigue.
One doctor was found to have been paid $168,068 for consulting fees and other services between 2013 and 2017. This doctor told CNN that she didn't feel the payments influenced her in any way. Yet studies have shown the opposite—that doctors who receive payments from pharmaceutical companies are more likely to recommend and prescribe treatments made by those companies.
In a 2018 study, for example, researchers reported, "[r]eceipt of general payments from pharmaceutical companies is associated with increased prescribing of those companies' drugs." An earlier 2016 study found similar results, with researchers stating, "[p]ayments by the manufacturers of pharmaceuticals to physicians were associated with greater regional prescribing of marketed drugs among Medicare Part D beneficiaries."
FDA Tightens Restrictions on Essure
Bayer announced in July 2018 that it would no longer sell Essure in the U.S. after December 2018. They stated that the decision was based on financial reasons and was not in response to any safety issues. In an open letter to patients and providers, the company stated they "stand behind the safety and efficacy of Essure…."
Yet just a few months ago, in April 2018, the FDA, responding to concerns about Essure side effects, tightened restrictions on the product's use. They noted that despite "previous significant efforts to educate patients and doctors about the risks associated with this device," some women were still not adequately informed about these risks. So they restricted the sale and distribution of the devices only to healthcare providers and facilities that agreed to provide the required information about the device's risks and benefits.
More specifically, doctors prescribing Essure were required to go over a "discussion checklist" with their patients, which the patient had to sign before implanting the Essure devices.
Between November 2002 and May 2015, the FDA received over 5,000 adverse events associated with Essure. Though the product will soon be off the market, Bayer faces over 15,000 Essure lawsuits filed by women who say they were injured by the device.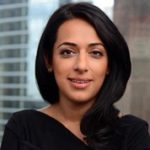 Exclusively focused on representing plaintiffs—especially in mass tort litigation—Roopal Luhana prides herself on providing unsurpassed professional legal services in pursuit of the specific goals of her clients and their families. While she handles complex cases nationwide on behalf of consumers, Ms. Luhana resides with her family in Brooklyn, New York.