Global online news organization The Guardian, together with the British Broadcasting Company (BBC) and other news organizations, has launched a new investigation into pacemakers, contraceptives, breast implants, hip implants, and other medical devices that have been found over the years to be defective or linked with serious injuries. Between 2015 and 2018, there were 62,000 adverse incident reports sent to regulators in the U.K. Over the past decade in the U.S., the FDA has received 5.4 million of these reports, including 83,000 reports of deaths.
There is concern about the way these devices are being reviewed before being released onto the market and the way regulators are reacting—perhaps not quickly enough—when defects are detected. Recently, The Guardian directed the spotlight on hernia mesh, which affected an Olympic athlete so seriously that he lost five years of his career.
Olympic Athlete Derailed by Hernia Mesh Problems
Dai Greene was a world champion hurdler who attended the 2012 London Olympics as the captain of the Great Britain athletics team. In March 2013, he had to undergo surgery on a double inguinal hernia. He remarked to International Association of Athletics Federations (IAAF) that at the point of the surgery, there was still five months to go until the World Championships, so he felt there was enough time to "be ready to defend my title in Moscow."
After the surgery, he was back in training and felt he was recovering, except for some scar tissue that seemed to be holding him back. He later stated that because of the operation and the "one or two issues I've endured since," he had to delay the start of his season. Originally, his doctors had assured him he'd be running again three weeks after the surgery, and fully recovered after six weeks.
Instead, Greene suffered acute pain after the surgery, and had to go through more operations to fix the problem. In those later surgeries, which occurred in 2014 and 2015, doctors discovered that after implantation, the mesh had become entangled with the nerves in Greene's pelvis, and had also become frayed on the ends. They had to remove the mesh, after which Greene finally experienced some relief from the pain.
Still, the hernia mesh complications, the additional surgeries, and the complications from those multiple surgeries meant that Greene was unable to train as expected and missed out on competing all through the 2016 and 2017 seasons. He also lost sponsorship deals during that time.
Companies Rushing Products to Market Without Adequate Clinical Trials
Greene is only one of many who have experienced serious complications after being implanted with hernia mesh products. Ethicon and parent company Johnson & Johnson recalled their Physiomesh hernia mesh products in 2016 after discovering it had a higher failure rate than other types of hernia mesh, but by that time, the product had been implanted in thousands of people.
Critics have also pointed out that instead of conducting clinical trials on the mesh to achieve approval, Ethicon went through the FDA's fast-track 510(k) approval process, which required only that the manufacturer prove their product was significantly similar to others on the market.
The company is now defending thousands of lawsuits filed by plaintiffs who claim to have experienced significant injuries after going through surgeries involving hernia mesh.
Green was finally able to return to competition in 2018, and won gold at the British athletics championships, but cautioned other athletes to do their research, and talk to other people before agreeing to surgery.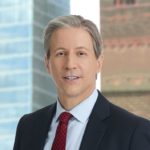 Exclusively focused on representing plaintiffs, especially in mass tort litigation, Eric Chaffin prides himself on providing unsurpassed professional legal services in pursuit of the specific goals of his clients and their families. Both his work and his cases have been featured in the national press, including on ABC's Good Morning America.