Pharmaceutical company Takeda recently suffered a blow when the FDA determined that their medication, Uloric (febuxostat), should no longer be recommended as a first-line treatment for gout.
After reviewing the data from a post-marketing trial required as a condition of Uloric's approval, the FDA announced that they were requiring a new black box warning on the product label, and that they were limiting the use of Uloric only for patients who did not have a good response or could not tolerate allopurinol, another leading gout medication.
Uloric Debuts with High Hopes for Gout Treatment
The FDA made this decision because the clinical trial, which was conducted with over 6,000 gout patients over a period of about seven years, showed that Uloric increased risk of cardiovascular-based death and death from all causes compared to allopurinol.
Researchers are not yet sure what is causing these deaths, but the results clearly showed that patients taking Uloric were more likely to die than those taking allopurinol.
When the FDA first approved Uloric in 2009, manufacturer Takeda noted in a press release that their once-daily oral medication was "the first new treatment option in more than 40 years for the more than five million patients who have hyperuricemia associated with gout." (Hyperuricemia is a buildup of uric acid in the blood, which causes the joint pain experienced with gout.)
Indeed, the leading medication for gout—allopurinol (brand name Zyloprim)—was initially FDA-approved in 1966. It is considered a very safe and inexpensive medication, and up until Uloric was released, was the go-to option for doctors treating patients' gout. But then Uloric came onto the market, and doctors had a choice.
Study Shows Uloric More Likely to Cause Death
One of the things Takeda touted when they first started selling Uloric was that it required no dosing adjustments, such as those that are necessary with allopurinol in patients with kidney and liver impairment. Because very little of Uloric is excreted through the kidneys, it was considered safer for the kidneys than allopurinol.
Uloric was also advertised as being more convenient, requiring just one pill once daily. It is available at 40 mg and 80 mg doses, with the 80 mg option recommended for patients with more severe gout. Allopurinol is approved in doses up to 800 mg, but it has rarely used over 300 mg and in those with severe gout, can be ineffective. It also creates side effects like upset stomach, headache, diarrhea, and rash. Uloric was found in clinical trials to be better tolerated.
Both medications work to lower uric acid, which is high in patients with gout, and both do so by inhibiting certain enzymes needed for uric acid production. In clinical trials used to gain FDA approval, Uloric proved to work better at lowering uric acid levels than allopurinol did.
There was one concerning finding in those early clinical trials, however—patients taking Uloric experienced slightly more deaths and heart problems than those taking allopurinol, which is why the FDA required an additional study.
Takeda initiated the new phase-3 clinical trial, which involved more gout patients than any of their previous trials, and the results showed that patients taking Uloric were more likely to die from cardiovascular events or from all causes than those taking allopurinol.
Because of this outcome, the FDA has now recommended that allopurinol remain the mainstay of gout treatment, with Uloric reserved only for those patients who do not do well with allopurinol. This has proven to be a big blow to the manufacturer, who has a much smaller population now seeking treatment with its drug.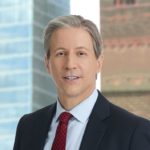 Exclusively focused on representing plaintiffs, especially in mass tort litigation, Eric Chaffin prides himself on providing unsurpassed professional legal services in pursuit of the specific goals of his clients and their families. Both his work and his cases have been featured in the national press, including on ABC's Good Morning America.