On February 21, 2019, the FDA released a new safety communication concerning the gout medication, Uloric (febuxostat), manufactured by Takeda Pharmaceuticals. This was an update to a previous communication in which the FDA notified the public that they were evaluating Uloric for possible connections to an increased risk of heart-related death.
Following their investigation, the FDA determined that Uloric use increases the risk of death from all causes. As a result, they have required the manufacturer to add a high-level boxed warning to the product label to alert doctors and patients to the risk.
FDA Approves Uloric for Gout Treatment, with Conditions
Gout is a form of arthritis that causes sudden and severe attacks of pain, swelling, and tenderness in the joints, often at the base of the big toe. The symptoms come and go, tending to "flare up" at times and become so intense that they make movement and walking more difficult.
The disease develops when urate crystals accumulate in the joint, causing inflammation and pain. These crystals come from high levels of uric acid in the blood. The body produces uric acid when breaking down substances called "purines," which exist naturally in the body and in food.
Normally uric acid dissolves and is processed by the kidneys, but sometimes because of a wide variety of factors—including family history of gout, obesity, other medical conditions, diet, and trauma—uric acid levels build up, create crystals, and cause gout.
The FDA approved Uloric in 2009 to treat gout in adults. It works by lowering uric acid levels in the blood. At that time, the FDA required the manufacturer to place a warning on the label that alerted patients and doctors to a possible increased risk of cardiovascular events. As a condition of approval, they also required Takeda to conduct a large clinical trial in more than 6,000 patients.
The data from that trial caused the FDA to require the company to add the more serious, high-level black box warning addressing the drug's potential cardiovascular risks.
Whistleblower Lawsuit Proceeding Against Takeda
In the clinical trial, scientists discovered that Uloric increased the risk of heart-related deaths and deaths from all causes. In patients treated with Uloric, 15 deaths from heart-related causes were observed for every 1,000 patients treated for a year, compared to 11 deaths from heart-related causes per 1,000 treated with a comparable drug called Zyloprim (allopurinol).
There were also 26 deaths from any cause per 1,000 treated with Uloric compared to 22 deaths per 1,000 treated with Zyloprim.
The FDA recommended that Uloric only be prescribed to patients who had not had good results with allopurinol, and to monitor them carefully for signs and symptoms of cardiovascular problems.
Patients taking Uloric are advised to watch for cardiovascular symptoms such as:
chest pain,
shortness of breath,
rapid heartbeat,
dizziness, numbness or weakness on one side of the body,
and sudden headache.
Patients who took Uloric and then suffered cardiovascular-related events like a heart attack or stroke may be eligible to recover damages in court. Families who lost loved ones because of this medication may also be eligible to file lawsuits.
Takeda previously faced a whistleblower lawsuit filed by a former safety consultant for the company. Dr. Helen Ge claimed that the company failed to reveal important risk information about the medication, and that they downplayed the cardiac side effects when communicating with the FDA.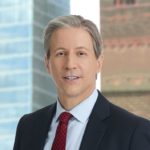 Exclusively focused on representing plaintiffs, especially in mass tort litigation, Eric Chaffin prides himself on providing unsurpassed professional legal services in pursuit of the specific goals of his clients and their families. Both his work and his cases have been featured in the national press, including on ABC's Good Morning America.