In October 2019, Johnson & Johnson (J&J) issued a voluntary recall of a single lot of its Baby Powder.  The Food and Drug Administration (FDA), when testing one sample of that Baby Powder, had discovered sub-trace levels of asbestos, so J&J implemented the recall out of an alleged "abundance of caution."
The company then conducted its own tests and failed to find any asbestos.  In an October 29, 2019 press release, J&J announced that 15 new tests from the same bottle of Baby Powder previously tested by the FDA found no asbestos.
An additional 48 new lab tests of samples from the lot of Baby Powder the company recalled also confirmed no asbestos.  "These tests were conducted by two third-party laboratories as part of the Company's ongoing testing and investigation," J&J stated.
What caused the conflicting results?  So far, it's unclear, but in response to the confusion, the FDA will soon hold a public hearing to discuss the best testing methods for discovering asbestos in talc and cosmetic products containing talc.
FDA Suggests a Uniform Standard for Asbestos Testing
The purpose of the meeting, according to the FDA, is to discuss and obtain scientific information on testing methods and criteria that can be used to measure asbestos and other potentially harmful substances that may be present as contaminants in talc and cosmetic products containing talc.
The meeting is scheduled for February 4, 2020, from 8:30 a.m. to 5:00 p.m. EST at the FDA White Oak Campus in Silver Spring, Maryland.
The FDA monitors talc-containing products for asbestos.  In March, June, August, and October 2019, the agency confirmed the presence of asbestos in several cosmetic products, which were voluntarily recalled by the companies.  The FDA used transmission electron microscopy (TEM), and noted that this method is "currently regarded by many experts as the most reliable technique for detecting asbestos fibers…"
"Even when using the most sensitive electron microscopy methods," states the FDA in the public meeting notice, "laboratories testing the same product may reach different conclusions about the presence of asbestos.  These differences may be attributed to a lack of a uniform standard for testing which provides unambiguous guidelines for identifying and counting asbestos fibers."
J&J Faces Hundreds of Thousands of Talcum Powder Lawsuits
As to why J&J and the FDA came up with different results when testing the one sample of Baby Powder, it is likely due to testing methods.  According to a report in the Wall Street Journal, a Pennsylvania lab initially tested the samples in a room normally used to analyze gunshot residue in crime investigations.  The tests came back positive for asbestos at first, but then investigators determined the room was contaminated by an air-conditioning unit.  Repeated tests in another room showed no asbestos.
Preliminary testing in a second lab also found no asbestos, but the tests were incomplete when J&J made their statement of "no asbestos" in its press release.  It's unclear what method of testing the company used to come up with its results.
J&J currently faces over 16,000 lawsuits filed by plaintiffs who claim to have been injured after using its Baby Powder and Shower to Shower products. J&J has maintained that its products are asbestos-free, but according to a Reuters investigation, internal documents indicate that management was aware that J&J powder was sometimes tainted with small levels of asbestos.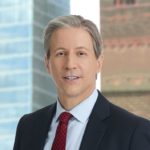 Exclusively focused on representing plaintiffs, especially in mass tort litigation, Eric Chaffin prides himself on providing unsurpassed professional legal services in pursuit of the specific goals of his clients and their families. Both his work and his cases have been featured in the national press, including on ABC's Good Morning America.