The U.S. Senate passed The Camp Lejeune Justice Act of 2022 in late June, with bipartisan support. The legislation was included in the "Honoring Our PACT Act" and was expected to be signed into law by now, but procedural issues delayed a planned vote. Now, it looks like there will be no further movement on the bill until after the July 4th holiday.
Victims of Water Contamination Often Denied Benefits
Testing on water samples from Camp Lejeune back in the 1980s revealed contamination with toxic chemicals like tetrachloroethylene (PCE), trichloroethylene (TCE), benzene, and other chemicals. These chemicals are linked to health issues like reproductive problems, kidney disease, and cancer. For decades, veterans, their families, and civilian employees who worked at the base have had to struggle to receive health care benefits for problems related to water contamination.
On July 18, 2012, Congress passed the Camp Lejeune Families Act of 2012. It granted specific benefits related to the water contamination issue. Then, in January 2017, the VA published a new rule that made it easier for veterans, reservists, and National Guard members to obtain disability benefits if they suffered from one of eight diseases associated with the contaminated water.
But investigations by NY1 News and CBS News have revealed that the Veteran's Administration (VA) denied more claims than they approved, leaving thousands of victims with no way to recover damages.
Bill Delayed but Still Expected to be Passed
Estimates are that around one million people were exposed to the contaminated water at Camp Lejeune between the 1950s and 1980s. Thousands of those may have developed related health conditions, but North Carolina statutes of limitations and other issues have prevented them from seeking compensation in court.
The Camp Lejeune Justice Act of 2022 will change that. It will allow a two-year window for certain individuals to bring claims and recover damages for harm from exposure to contaminated water at the base between August 1, 1953, and December 31, 1987.
Congressional leaders have assured veterans that the bill is only temporarily delayed. Estimates are that the bill may be passed sometime in July 2022.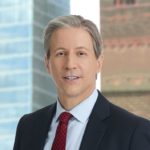 Exclusively focused on representing plaintiffs, especially in mass tort litigation, Eric Chaffin prides himself on providing unsurpassed professional legal services in pursuit of the specific goals of his clients and their families. Both his work and his cases have been featured in the national press, including on ABC's Good Morning America.