The Occupational Health and Safety Administration (OSHA) has proposed a $300,000 fine against Marshall Ingredients LLC food factory, after an employee there suffered an amputation. OSHA also cited the company with eight serious and one willful violation, stating that the incident could have been prevented had the company put adequate machine guards in place.
OSHA Cites Marshall Ingredients for Nine Violations
Marshall Ingredients is a quality food ingredient manufacturer and distributor. According to their website, they specialize in "all-natural dried fruit and vegetable products such as dried apple fiber, dried blueberry fiber, dried cranberry fiber, and our new dried pumpkin pomace." They add that their products are full of antioxidants, vitamins, and nutrients.
The company is located in Wolcott, New York. OSHA opened an investigation into the facility in July 2017 after receiving a report that an employee had suffered a hand amputation while reaching into the rotating airlock of a food dryer. She was cleaning the machine at the time.
During their investigation, OSHA found that the company was not providing proper machine guards to protect employees from just this sort of incident. They also found that Marshall Ingredients wasn't training employees on how to prevent the unexpected startup of a machine, and was exposing employees to falls, as well as to combustible dust hazards.
"Employers have a responsibility to implement and maintain safeguards to protect their employees from amputation hazards," said Director of OSHA's Area Office in Syracuse, NY, Christopher Adams.
OSHA also cited staffing agency People Ready, which supplied the worker to Marshall Ingredients, for two serious violations including failing to provide hazardous control training. They proposed $24,020 in fines.
OSHA Standards Require Employers to Reduce Amputation Hazards
Moving machine parts are dangerous and can cause serious injuries like amputations, burns, crushing injuries, and even blindness. Machine guards are designed to protect machine operators and other employees from hazards created by sharp points, rotating parts, flying chips and sparks.
These guards are to be attached to the machine where possible and are supposed to be in conformity with appropriate standards. Companies are also to provide hand tools for placing and removing material for the point of operation, to keep hands out of the danger zone.
A number of different machines require guards, including cutters, power presses, milling machines, power saws, portable power tools, and more. Overall, any machine part that could cause injury, according to OSHA, "must be safeguarded."
The OSHA Fact Sheet on amputations warns that these are some of the most serious and debilitating workplace injuries, and most often occur when workers "operate unguarded or inadequately safeguarded" machines of all types. They add that power-transmission apparatuses, including flywheels, pulleys, belts, chains, gears, connecting rods, and more can also transmit energy and become amputation hazards.
OSHA recommends companies recognize, identify, and control amputation hazards, while providing employee training to reduce accidents and injuries.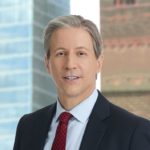 Exclusively focused on representing plaintiffs, especially in mass tort litigation, Eric Chaffin prides himself on providing unsurpassed professional legal services in pursuit of the specific goals of his clients and their families. Both his work and his cases have been featured in the national press, including on ABC's Good Morning America.