According to the Centers for Disease Control and Prevention (CDC), at least 2 million people become infected with antibiotic-resistant bacteria each year. About 23,000 of them die as a result of these infections.
There are a number of ways people can become infected, but the CDC notes that most deaths related to these infections happen in healthcare settings like hospitals and nursing homes. Maintaining a clean and sterile environment is one of the ways medical professionals can cut down on these infections, but it can be difficult if a medical device is designed in such a way that thorough cleaning of the tool is difficult.
That's what happened over the last couple years with the Olympus Duodenoscopes, small, tube-like devices used to diagnose and treat health problems in the liver, bile ducts and pancreas. According to a 2016 report by the U.S. Health, Education, Labor, and Pensions Committee, one particular design of this device was linked with antibiotic-resistance infections that sickened at least 250 patients worldwide.
Olympus Aware Their Devices Could Transmit Infections, but Kept Quiet
In their report, the committee noted that in January 2015, after several outbreaks of serious antibiotic-resistant infections, Congress initiated an investigation into duodenoscope-linked infections. What they found was that manufacturer Olympus was aware as early as 2013 that their "closed-channel" design, which was designed to reduce the risk of infections, could actually harbor and spread bacteria even after being cleaned according to the manufacturer's instructions.
Two independent lab reports found this to be true, but the company failed to notify the FDA, hospitals, physicians or patients of the potential danger until February 2015. The investigation also found that the company had failed to conduct adequate tests on their device before releasing it on the market, to be sure that it would be reliably cleaned in "real-world" settings.
At least 16 separate U.S. hospitals traced outbreaks of antibiotic-resistant infections directly to the duodenoscopes they were using. Congress found that they too, however, failed to take appropriate and timely action in reporting the problem to the manufacturer.
Three Main Events Concerning Olympus Duodenoscopes
Olympus Recall: It was only after a series of outbreaks in hospitals across the country that Olympus recalled about 4,400 of their TJF-Q180V model duodenoscopes. In their press release about the action, they noted that they were replacing the forceps elevator mechanism with a new design. They did not explain their reasoning behind the replacement, but the new design is alleged to be less vulnerable to contamination.
FDA Announcement: On January 15, 2016, the FDA approved the modified design, of the TJF-Q180V model duodenoscope, which has a tighter seal to reduce the potential for leakage of patient fluids and tissues into the scope's closed elevator channel. The FDA reminded healthcare providers at that time of the new instructions that Olympus released in 2015 for cleaning and sterilizing the devices.  "If not properly reprocessed," the FDA stated, "residual body fluids and organic debris may remain in microscopic crevices of the device following an attempted cleaning and high level disinfection. If these residual fluids contain microbial contamination, subsequent patients may be exposed to serious infections."
Congress releases report. After finding serious problems not only with Olympus' delayed reporting of issues with the duodenoscopes, but with hospital reporting and the FDA's actions, as well, Congress recommended that a number of steps be taken to minimize delays in identifying and addressing device safety issues in the future.
Patients who suffered from antibiotic-resistant infections and their family members may be eligible to file Olympus duodenoscope lawsuits to seek compensation.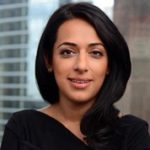 Exclusively focused on representing plaintiffs—especially in mass tort litigation—Roopal Luhana prides herself on providing unsurpassed professional legal services in pursuit of the specific goals of her clients and their families. While she handles complex cases nationwide on behalf of consumers, Ms. Luhana resides with her family in Brooklyn, New York.