More e-cigarette users are complaining about injuries suffered after using the products. The FDA has received more than 50 reports from March 2013 through March 2014.
These complaints include cardiovascular and respiratory issues, and burns including hospitalizations for the following:
• Seizure
• Hypotension
• Congestive heart failure
• Disorientation
• Pneumonia
What are E-Cigarettes?
E-cigarettes are typically battery-operated and contain liquid nicotine that turns into a vapor when it is heated and inhaled. The product first came on the market in the early 2000's and gained more popularity in recent years.
E-Cigarettes & Youth
Some Democratic members of Congress released a report on April 14, 2014 that found that advertising for e-cigarettes is "appealing to youth." Senator Dick Durbin (D) Illinois, asked for the FDA to "step up" to regulate the product.
In a release from the Centers for Disease Control and Prevention, it showed that as of 2011, 21% of adults who smoked traditional cigarettes had also tried e-cigarettes.
Another release showed that the use of e-cigarettes among middle school and high school students more than doubled. Statistics from the National Youth Tobacco Survey found that 4.7% of high school students said they used an e-cigarette in 2011 and in 2012, that percentage jumped to 10.0%.
FDA Outlines New E-Cigarette Regulations
The FDA released a statement on April 24, 2014 in which the agency outlined requirements for manufacturers under the proposed rule. Those include:
• New tobacco products can only be marketed after FDA review
• Products must be registered with the FDA along with a list of ingredients
• No distribution of free samples
• Making claims of reduced risk can only be done if the FDA confirms data supports it and that marketing the product will benefit the health of the public
The FDA added more regulations to "newly deemed tobacco products," which include:
• Health warnings
• No vending machine sales
• Age and identification restrictions
Chicago Bans E-Cigarette Smoking Indoors
As of April 29, 2014 people in Chicago who use e-cigarettes will have to stay outside to "smoke." City Council passed a rule in January which banned people from smoking inside bars, restaurants and other indoor establishments in the city. Customers will have to purchase e-cigarettes behind the counter, which officials hope will make it harder for those underage to buy.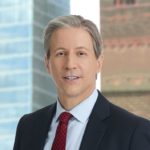 Exclusively focused on representing plaintiffs, especially in mass tort litigation, Eric Chaffin prides himself on providing unsurpassed professional legal services in pursuit of the specific goals of his clients and their families. Both his work and his cases have been featured in the national press, including on ABC's Good Morning America.