Since Pokemon Go exploded on the market several weeks ago, it's become a phenomenon. According to reports released in July 2016, it's quickly grown to be the biggest mobile game in U.S. history.
That popularity has come with a price, however, people are getting injured while playing the game. The Washington Post reported that while some players are tripping, falling, and even breaking bones while walking and playing the game, even more concerning is the fact that some people are continuing to play when they get behind the wheel.
"Some have reported mishaps while seeking Pokemon and driving," said reporter Hayley Tsukayama, "which is a thing that just shouldn't happen."
Drivers Playing Pokemon Go While Behind the Wheel
Police are finding new challenges in dealing with distracted driving since Pokemon Go came on the scene. North Jersey police worry that the game will make worse danger that has already increased over the last several years. According to the National Highway Traffic Safety Administration (NHTSA) distracted driving was a factor in car accidents that killed 3,179 people and injured about 431,000 in 2014.
On July 12, 2016, for instance, one driver collided with a tree while driving and playing the game. The accident caused him to suffer a broken ankle. Another man sideswiped a police car in Baltimore, after which he admitted playing the game while behind the wheel. A teen girl in California was reportedly playing while driving with her friends and crashed into a power pole. The collision took out power in the area.
Wisconsin has already reported two Pokemon Go-related crashes, and the police there are reporting more drivers who are distracted by the new game.
"Distracted Walking" Also Causing Serious Injuries
Police are worried not only about car accidents caused by distracted driving, but car accidents involving pedestrian players as well. In 2015, a total of 173 walkers were killed on New Jersey roads, which was the highest number since 2002. The fear is that a game as popular as Pokemon Go will cause that number to increase even more.
"Inattentive people—young and old—are walking through many of our towns completely engrossed in their phones while playing this game," said Leonia Police Chief Tom Rowe. "It's very dangerous. I've never seen anything like it."
A 15-year-old girl was hit by a vehicle when she crossed an intersection outside of Pittsburgh, after which she admitted to trying to catch a Pokemon. A Texas teen was bitten by a poisonous snake while searching for a "Pokestop."
According to CBS News, Dr. Alan S. Hillbrand, spokesperson for the American Academy of Orthopaedic Surgeons (AAOS), stated in a press release that though games like Pokemon Go can encourage outdoor exercise, everyone needs to be mindful of their surroundings. "Walking while looking at your phone or electronic device can result in sprains, broken bones, and other serious, even fatal, injuries."
The AAOS conducted a study in which they found that a quarter of Americans had been involved in "distracted walking" accidents.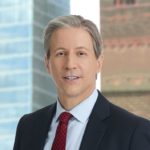 Exclusively focused on representing plaintiffs, especially in mass tort litigation, Eric Chaffin prides himself on providing unsurpassed professional legal services in pursuit of the specific goals of his clients and their families. Both his work and his cases have been featured in the national press, including on ABC's Good Morning America.