Fireworks on Long Island Sound for July 4th are some of the best in the Country. From a boat, you get a panoramic display of fireworks around the Sound and can get up close to your favorite display. There are literally dozens of fireworks launched by port towns and cities from Connecticut down through Westchester to NYC and back out east along Long Island Sound. My kids have counted upwards of 60 displays in some years and nearly 50 last night, despite storms that were rolling in from the west. While the firework displays are gorgeous, they also bring out a lot of boaters with hundreds of boats out on the water. July is the busiest boating season on the Sound. Unfortunately, many boaters have barely navigated their boats, do not take boater safety courses or have little regard for other boats and safety. This looks to have spelled tragedy for three children who died last night when a boat in Long Island capsized, sending upwards of 27 passengers into the water after the Oyster Bay fireworks. This tragedy is leaving authorities and the public wondering what went wrong.
The passengers on the yacht were watching fireworks on display from the Dolan family (Cablevision family) in Oyster Bay. According to news reports, the vessel started to leave after the fireworks ended and as a storm came in, which caused seas to shift quickly. The yacht was reported to take a sharp turn (unclear whether it was port or starboard—left or right) turning sideways into a wave, causing the yacht to roll over and capsize. Witnesses said it was like the boat turned over in slow motion and there were bodies everywhere in the water. Nearby boats assisted in rescuing passengers by throwing in life jackets and pulling people on to their boats. The three children who died were under age 12 and their bodies were reported to have been recovered by divers from inside the boat. The boat itself drifted for nearly a half mile into 60 feet of water where it was being pulled up today for investigation.
Having boated for a number of years on the Sound and spending countless hours examining radar, weather patterns and navigating at night (largely fishing for striped bass), there are a number of troubling things being reported from the press about this tragic accident.
First, the boat was a 34 footer and apparently had 27 passengers on board, which is an unbelievable number of people for a boat of that size. Yachts over 30 feet are not rated for number of passengers but common sense and simple safety clearly shows that this is too many people – even for a short fireworks run. That many people create a lot of weight on a boat of that size and makes it very easy to topple over if it gets turned over in a wave, which is apparently what happened. It is particularly egregious that the boat owner had that many people on the boat considering the weather forecast last night, which clearly indicated that there were severe storm warnings and every responsible boater knows that such storms can cause quick changes in sea conditions that can create a roll over hazard.
Second, one news report suggests that the captain of the yacht was alerted that he was nearing another boat, which caused the quick turn in the water. A responsible boat captain, however, clearly watches for other boats while navigating at night, especially in conditions where the weather is changing and there are so many boats on the water. And, a sudden move should not be simply to turn the boat. There are other maneuvers that are safer typically, including throwing the boat in neutral or taking a small shift. Also, I would note that with 27 passengers, it is inevitable that the line of sight is cluttered and the distraction factor is very high, also creating the potential for emergency situations such as what happened.
Finally, with 27 people on board, the question is how many life jackets there were. Adults are not required to wear life jackets but a boat must have sufficient appropriately sized life jackets for each passengers. Most boats of the size here carry 10 or less life jackets. I carry far more in varying sizes for safety reasons but also because the kids like to change out to a dry one after they swim in the Sound. In my experience, you can never have too many and if a storm blows in that you think could be hazardous, it is also smart to have people put them on. Also, importantly, the children here who died were all under age 12. NY state law says they have to wear life jackets unless they were in a closed cabin. It appears the children were in the cabin when the boat capsized so they weren't required to have lifejackets on by law and, even if they had them on, it is not clear that it would have made a diffence. An investigation will provide some clarification and specifics around this issue.
In the end, it is a tragedy that three children were lost and our hearts go out to their families. If you are a boat owner, take a boater safety course, watch the weather patterns, follow basic rules of the water and be responsible out there. If you are a passenger on a boat or are considering taking your family out on a friend's boat for the fireworks, ask questions and express concerns if you have any. If you think a boat has too many passengers, it probably does and opt to stay ashore or discuss it with the captain. Also, ask the captain for a life jacket and make sure your kids, especially if they are under age 12, wear a life jacket at all times. An investigation is underway of this tragedy but based on preliminary news reports and eyewitness statements, if the captain of the boat that these three kids were on last night had followed some of these basic boating rules, the entire accident probably could have been avoided based on what we seem to know so far.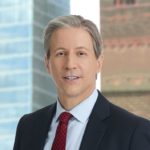 Exclusively focused on representing plaintiffs, especially in mass tort litigation, Eric Chaffin prides himself on providing unsurpassed professional legal services in pursuit of the specific goals of his clients and their families. Both his work and his cases have been featured in the national press, including on ABC's Good Morning America.