Vehicle airbag problems are in the news once again. According to Consumer Reports, Volkswagen (VW) is recalling over 27,000 vehicles because of airbag deployment issues that could increase the risk of a crash. Consumers are advised to take their vehicles to a VW dealer for inspections and repairs.
This recall follows another that VW recently announced involving over 138,000 Audi vehicles, also because of an airbag issue.
VW Air Bag Electronic Control Unit May Malfunction
The National Highway Traffic Safety Administration (NHTSA) states that in the affected VW vehicles, the airbag electronic control unit (ECU) "may have a defective power supply capacitor that can result in airbag deactivation or inadvertent deployment of the airbags." In other words, as Consumer Reports states,
"a faulty computer component can lead to airbags not deploying when needed or, in rare cases, deploying even if there has been no accident."
The problem reportedly affects the following vehicles:
2015-2016 CC cars built from May 6, 2015, through December 17, 2015
2015-2016 Tiguan SUVs built from March 12, 2015, through December 19, 2015VW will reportedly notify owners of the issue, and those owners that have vehicles requiring repairs can go to a nearby VW dealer, who, according to WV, will install new software and replace the airbag ECU if necessary, free of charge. The recall is expected to begin on September 13, 2019.
Vehicle owners can call VW at 800-822-8967 or contact the NHTSA's administration safety hotline at 888-327-4236 (1-800-424-9153). It is also possible to plug in the vehicle's VIN at NHTSA's recall site to check to see if the recall affects a particular vehicle.
VW Audi Electrical Flaw May Prevent Passenger Airbags from Deploying
Shortly before this recall, which was dated July 17, 2019, VW also recalled nearly 140,000 Audis, also because of an airbag malfunction. In documentation filed with the NHTSA, VW explained that an "improper electrical contact may cause the Passenger Occupant Detection System (PODS) to falsely detect a malfunction and deactivate the passenger airbag."
In other words, a flaw in the electrical system could prevent the system from deploying the passenger airbag in the event of a crash, increasing the risk of injury and death to passengers. VW is aware of at least one injury related to this issue. Potentially affected vehicles include the following:
2016 Audi A3 e-tron
2015-2016 Audi A3 Cabriolet
2015-2019 Audi S3 Sedan
2017-2019 Audi A3 Cabriolet
2019 Audi RS 3Owners can call VW customer service at 800-253-2834 for additional information, or they can call NHTSA's hotline as noted above.
Airbags have been mandatory in all vehicles in the U.S. since 1989. According to Motor Safety, the estimates are that in 2017 alone, frontal airbags saved nearly 50,500 lives.
VW Audi stated it would notify owners, and that dealers would replace the faulty connector and reroute the cable, free of charge. The recall is to begin on August 18, 2019.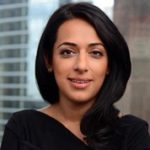 Exclusively focused on representing plaintiffs—especially in mass tort litigation—Roopal Luhana prides herself on providing unsurpassed professional legal services in pursuit of the specific goals of her clients and their families. While she handles complex cases nationwide on behalf of consumers, Ms. Luhana resides with her family in Brooklyn, New York.