Volvo Car USA recently announced it was recalling about 121,000 vehicles in the U.S. because of issues with the automated emergency braking (AEB) system. The problem presents a potential crash hazard for owners, who are advised to watch for recall notices from the company and to schedule repairs as soon as possible.
Software Issue May Affect Automatic Braking System Effectiveness
This recall affects vehicles from the 2019 and 2020 model years, including every model sold in the U.S.
S60
S60 Polestar Engineered
V60
V60 Cross Country
S90L
V90
V90 Cross Country
XC40
XC60
XC90
The problem is in the programming of the vehicle's AEB system, which is designed to detect other vehicles, pedestrians, and other obstacles and warn the driver about them, and then apply the brakes if the driver does not do so in time.
According to the National Traffic Safety Administration's (NHTSA's) safety recall report, there is a missing software code, which makes the Active Safety Domain Master (ASDM) "not fully compatible" with the new hardware. Volvo started using new hardware for the AEB system, but that hardware may not be compatible with the software installed on certain vehicles built before March 2020.
Because of the incompatibility issue, the system may not detect an object and so may not work as intended, increasing the risk of a crash. Volvo is not aware of any reports of accidents or injuries related to the problem.
The braking system is part of Volvo's IntelliSafe active-safety technology and will be repaired through an update to the ASDM software at no charge to the consumer. Vehicle owners will get recall notices starting May 1, 2020.
For more information on this or other Volvo recalls, consumers can call the company's customer care line at 1-800-458-1552, or use the Customer Care Contact Us form. Owners can also check the NHTSA's recall website and input the VIN to see if a vehicle is affected.
AEB Systems Meant to Save Pedestrian Lives
In 2018, over 6,000 pedestrians were killed in traffic crashes, which was the highest number since 1990. The Governors Highway Safety Association calculates that there were 6,590 deaths in 2019, a five percent increase over 2018.
Technology can play a role in reducing these crashes, which is why many automakers are adopting AEB systems that can detect pedestrians and apply the brakes when needed.
The Insurance Institute for Highway Safety (IIHS) reported in 2019 that though a majority of midsize cars were "superior" or "advanced" when it came to having AEB systems designed to prevent crashes with pedestrians, three models were ranked as "basic" and three got "no credit" at all.
Those vehicles rated with superior systems, meaning they avoided collisions or slowed substantially in tests, included:
2019 Audi A4
2019-20 BMW 3-series
2020 Subaru Outback
2019-20 Mercedes-Benz C-Class (with optional upgrade)
2019-20 Nissan Maxima (option for the 2019 model, standard on the 2020 model)
2019 Volvo S60 (now part of this recall)
Those receiving "no credit" in this study included:
2019-20 Ford Fusion
2019 Hyundai Sonata
2019 Kia Optima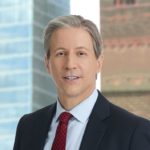 Exclusively focused on representing plaintiffs, especially in mass tort litigation, Eric Chaffin prides himself on providing unsurpassed professional legal services in pursuit of the specific goals of his clients and their families. Both his work and his cases have been featured in the national press, including on ABC's Good Morning America.