A new study has reported that sleep apnea in truck drivers can be particularly dangerous.
According to a press release by the American Academy of Sleep Medicine, truck drivers who fail to get treatment for obstructive sleep apnea "are a public safety threat on U.S. roadways." Weighing 20-30 times as much as passenger cars and needing 20-40 percent more road space to stop than cars, trucks are already a significant threat to other vehicles on the road, killing 3,660 people in 2014.
Fatigue is already known to be an issue for these drivers, as they are often encouraged to drive long hours to meet delivery demands. Now we know that sleep apnea, which can greatly exacerbate fatigue, is potentially a deadly condition for truckers to have if they aren't adhering to appropriate treatment regimens.
Non-Compliance with Sleep Apnea Treatment Increases Risk of Truck Accidents
For the study, the researchers gathered data from the obstructive sleep apnea screening, diagnosis, and treatment problem implemented in 2006 by the North American trucking firm, Schneider. The study involved 1,613 truck drivers with the condition and an equal number of controls. The drivers with sleep apnea were prescribed continues positive airway pressure (CPAP) therapy that they could use both at home and on the road in the truck sleeper berth.
Internal memory chips installed in the CPAP machines tracked whether the drivers actually used them as directed.
Results showed that among drivers who failed to adhere to treatment, the rate of serious, preventable crashes was five times higher compared to controls. Those drivers who regularly used their machines had a crash rate similar to controls without sleep apnea.
"The most surprising result of our study," said lead author Stephen V. Burks, Ph.D., "is the strength and robustness of the increase in the crash risk for drivers with sleep apnea who fail to adhere to mandated treatment with positive airway pressure therapy." He added that the study results support the establishment of obstructive sleep apnea screening standards for all drivers through the commercial driver's medical exam.
Should Drivers be Screened for Sleep Apnea?
Though CPAP therapy is highly effective, many people have trouble using it. According to the Alaska Sleep Education Center, while an estimated 18 million Americans suffer from the condition, one study found that 30-50 percent don't like using the CPAP masks and machines, whereas another survey showed that about half of patients stopped using the device within 1-3 weeks of it being prescribed.
There are other options, such as oral and nasal appliances, surgery, and modifications of the CPAP method. Non-compliance is dangerous for the patient, as sleep apnea, left untreated, has been linked to an increase in risk for daytime fatigue, weight gain, heart disease, type 2 diabetes, liver problems, cancer, and even mortality.
We already knew that non-compliance increased risk of car accidents, simply because of daytime fatigue and slower reaction times, but this study has added more evidence for that conclusion in truck drivers, specifically. Screening has been recommended in the past, but so far it is not mandatory. Current federal regulations require only that drivers report symptoms during a biennial medical examination.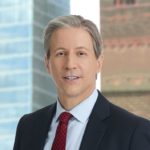 Exclusively focused on representing plaintiffs, especially in mass tort litigation, Eric Chaffin prides himself on providing unsurpassed professional legal services in pursuit of the specific goals of his clients and their families. Both his work and his cases have been featured in the national press, including on ABC's Good Morning America.