According to the Insurance Institute for Highway Safety (IIHS), most deaths in large truck accidents are passenger vehicle occupants. In 2014, a total of 3,660 people died in large truck crashes—68 percent of these were occupants of other vehicles, and 15 percent were pedestrians, bicyclists, or motorcyclists.
What is it that makes a large truck so dangerous on the highway? Here are five of the main factors.
1. Semi trucks and trailers are much heavier than cars.
The IIHS notes that trucks often weigh 20-30 times as much as passenger cars. This sheer difference in size means that in any accident, no matter whose fault it is, the passenger car is going to fare much worse, and the occupants inside are more likely to suffer serious injuries.
The larger size also means that trucks need more time and space to stop, and that they cannot maneuver as well in emergencies. They also have large blind spots, where it's difficult for the driver to see vehicles on either side.
Trucks are much taller with more ground clearance, which can result in smaller vehicles becoming trapped underneath. Those that carry more than one trailer increase their size and weight substantially, and are known to have a higher crash rate than "smaller" trucks and trailers.
2. Cargo may be dangerous.
Because of their size, the trailers semis carry can, because of their size, tip over, separate from the truck, and even spill their contents onto the road or on a nearby area. Depending on what the cargo is, this can cause extra danger for other vehicle occupants and for emergency personnel who respond. Sometimes the material can increase the risk of fires, explosions, or environmental damage.
Properly balancing the weight in the trailers is key to making sure the driver can maintain control over the road. Sometimes, however, because of company negligence, freight may be loaded too quickly or overloaded in a way that creates instability. All that weight, if it shifts too far, can actually cause the truck to jack-knife, tip, or roll.
3. Drivers may be tired.
Truck drivers frequently work long hours, and despite federal restrictions on their time, may be encouraged by their companies to fudge their logs to make sure that a shipment arrives when expected.
Driver fatigue remains a serious problem in the industry. According to the Federal Motor Carrier Safety Administration (FMCSA), driver fatigue is an important crash cause. In 2013, federal rules reduced the maximum workweek for truckers from 82 hours to 70—after that, truckers are required to rest for 34 hours. Drivers are also supposed to drive for no more than 11 hours a day.
Truckers are under immense pressure, however, and are often paid by the mile—incentivizing them to go as far as possible.
4. Drivers may be distracted.
Distracted driving is a rising problem for all drivers, and truck drivers are no exception. With more and more of them having smart phones with them, it's more common to see them talking, texting, or checking something online while driving than it ever was before.
According to a February 2016 news report out of Indianapolis, for example, state troopers estimated that half of crashes involving a semi also involved a distracted truck driver. The FMCSA has issued a rule that prohibits commercial drivers from texting or using cell phones while driving. But unfortunately, it still happens. Research indicates that commercial drivers who text are 23.2 times more likely to be involved in a "safety-critical event" (like a crash, near crash, or unintentional lane deviation) than drivers who don't drive distracted.
5. Semi-trucks require more maintenance.
Since they're on the road so much and carrying large loads, semi-trucks require regular maintenance to be sure all systems are working optimally. The federal government requires that companies properly maintain their vehicles.
Sometimes, however, companies try to skirt the law to save money. The result may be brakes, engines, signals, lights, and tires that are not maintained—all of which can increase the risk of an accident, particularly in dangerous weather or road conditions.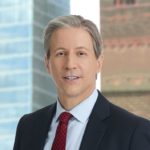 Exclusively focused on representing plaintiffs, especially in mass tort litigation, Eric Chaffin prides himself on providing unsurpassed professional legal services in pursuit of the specific goals of his clients and their families. Both his work and his cases have been featured in the national press, including on ABC's Good Morning America.