On November 14, 2019, the U.S. National Highway Traffic Safety Administration (NHTSA) acknowledged a safety recall implemented by Nissan North America. The company is recalling nearly 400,000 vehicles due to a potential issue in the vehicles' antilock brake system.
This is the third recall related to this issue. The first recall was implemented in 2016 when Nissan recalled about 130,000 vehicles. The second recall was in 2018 and involved about 215,000 vehicles.
Nissan Warns Drivers to watch for ABS Light Illumination
The problem is that the anti-lock brake system (ABS) actuator pumps may allow brake fluid to leak onto an internal circuit board. This could result in an electrical short, which could increase the risk of a fire. Owners may notice an illuminated ABS light, which is one of the symptoms of a leaky pump.
Models affected include:
2015-2018 Nissan Murano
2016-2018 Nissan Maxima
2017-2019 Nissan Pathfinder
2017-2019 Infinity QX60
The vehicles in this latest recall were previously recalled and unrepaired, or inspected and determined to not need a repair. This recall also expands the previous population of vehicles. Nissan will notify owners, and dealers will replace the ABS actuator free of charge. Notices informing owners of the issue are expected to be mailed beginning December 2, 2019.
This first notice, however, will only inform owners of the necessity for the recall. Replacement parts aren't yet available, so owners will receive a second notice when the parts do become available. That notice is expected to be sent out in the summer of 2020.
Nissan recommends that if the ABS warning light remains illuminated for more than 10 seconds after the engine starts, owners should park the vehicle outdoors away from other vehicles or structures and avoid driving the vehicle. For more information, call Nissan customer service at 1-800-867-7669.
Nissan Has Been Recalling Vehicles for Years Because of ABS Problems
In the fall of 2016, Nissan first recalled vehicles because of this issue. That recall included 2016-2017 Maximas, 2015-2017 Muranos, and 2015-2016 Murano Hybrids. At that time, Nissan admitted that there had been reports of thermal damage—smoldering or fires.
The second recall occurred in the fall of 2018 and affected 2015-2017 Nissan Muranos, 2016-2017 Nissan Maximas, 2017-2018 Nissan Pathfinders, and the 2017 Infinity QX60. Nissan estimated then that about 56 percent of these models had a faulty pump.
It's unclear whether this latest recall will be the last concerning this issue.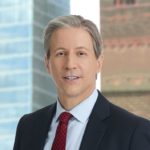 Exclusively focused on representing plaintiffs, especially in mass tort litigation, Eric Chaffin prides himself on providing unsurpassed professional legal services in pursuit of the specific goals of his clients and their families. Both his work and his cases have been featured in the national press, including on ABC's Good Morning America.